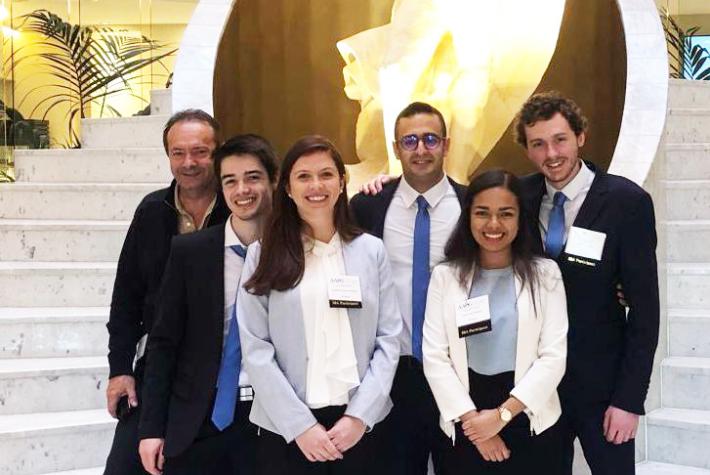 On 23 March in Prague, an IFP School team of five Petroleum Geosciences students won second place in the Imperial Barrel Award (IBA) Europe competition of the American Association of Petroleum Geologists (AAPG). The team, composed of geologists and geophysicists from the 2019 class, competed against 20 European universities and schools.
Gabriela Boonen Ferreira, Christian El Rahi, Maxime Guillois, Paula Leal Velasco and Antoine Mathivon carried out a petroleum assessment of a block located in northwestern Australia's offshore from a set of data provided by industry.
Advised by Eric Deville, professor-researcher at IFP School, the students presented their study to a panel of industrialists, including CNOOC International, Equinor, ExxonMobil, MOL, OMV, Shell and Total. This is the seventh time in 12 years that the school has been on the IBA Europe podium (winner in 2010, 2012, 2014 and 2018; second in 2008, 2011 and 2019).