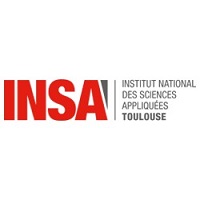 The Institut Mines-Télécom, abbreviated IMT, is a public institution attached to the Ministry of Economy and Finance, dedicated to higher education and research for innovation in the fields of engineering and digital technology for the benefit of industry. It includes the mining schools and the French telecommunications schools (public engineering schools authorised by the CTI), most of which are under the same ministry. It is under the supervision of the General Council of Economy, Industry, Energy and Technology.
Created in 1996, it is named "Groupe des écoles des télécommunications" or GET, then "Institut Télécom". In March 2012, the Mining Schools, under the supervision of the Ministry of Industry, were attached to it. It then took the name of Institut Mines-Télécom, as well as the status of a large establishment.
The ITM is involved in the creation of Université Paris-Saclay, and the headquarters is due to move to the Saclay plateau in 2019.