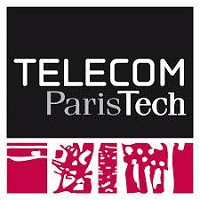 Télécom ParisTech, formerly the École nationale supérieure des télécommunications, Télécom Paris and the École supérieure de télégraphie, is one of 205 French engineering schools accredited as of 1 September 2018 to award an engineering degree.
The school was founded in 1878. Télécom ParisTech is nowadays known as a generalist high school and specialises in information and telecommunications sciences and technologies.
It is now attached to the Institut Mines-Télécom and is part of the Conférence des grandes écoles, ParisTech and the Institut Polytechnique de Paris. It is located in Paris and Sophia Antipolis (Eurécom Institute).
The school is one of the actors of the University of Paris-Saclay. The move of its buildings to the Saclay plateau is planned for 2019, as well as that of the general management of the Institut Mines-Télécom.