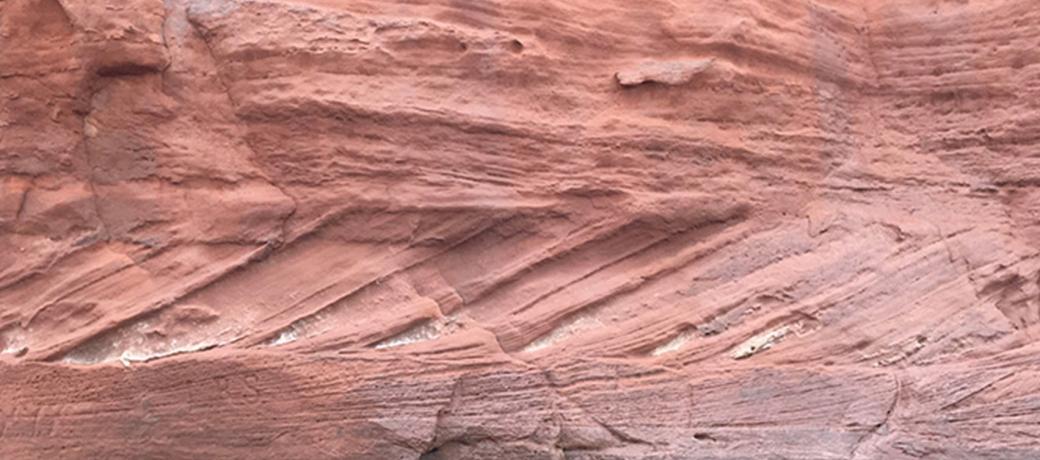 In brief

Presentation

Want to work in natural resources? Our Petroleum Geosciences program offers cutting-edge training, based on field trips and tackling case studies proposed by companies within the sector. You'll be immediately operational upon graduation, contributing to the energy transition by applying your Petroleum Geosciences skills to discover and describe Oil & Gas fields, identify new geothermal projects, and define sustainable strategies for geological CO2 storage. A single training course for a multitude of current and future job prospects: don't wait, join us today!

The key points of the program

Career prospects for graduates

34%

French oil and gas companies

25%

Oil and gas equipment and services

18%

Foreign oil companies (private)

15%

National oil companies
Program & planning

Program

This program is divided in several themes with a major either in geology or in geophysics.

Common courses will allow you to obtain a core understanding of the different disciplines in geosciences. Later on, you will be able to choose specific courses to specialize or to broaden your technical skills.

Introduction to basin studies
Structural analysis
Rock physics and geophysics
Drilling, well site geology, geohazards
Well logging, petrophysics
Geostatistics
Basics of reservoir engineering
Professionnal Skills
Seismic interpretation
Basin analysis and evaluation
Advanced basin analysis and evaluation*
Seismic methods*
Advanced seismic interpretation
Carbonate deposits*
Advanced geophysics*
Clastics deposits*
Reservoir geophysics*
Reservoir characterization and modeling*
Advanced reservoir characterization and modeling*
Fractured reservoirs*
Unconventional hydrocarbons, CO2 management*

*customizable academic path

Planning

The two examples of schedules shown below correspond to the most frequently encountered cases for students in this program:

16-month continuous program for students with a 4- or 5-year degree, and alternating school/company
19-month program for students with a 5-year engineering degree




 

There are other possible cases, such as:

22-month alternating school/company program for students in their penultimate year of a major European school or university having signed a double-degree agreement with IFP School

 
Career opportunities

Businesses

Oil & Gas companies (IOC and NOC)
Oil & Gas service companies
Geothermal energy industry
Energy consulting companies
International institutions
Big data companies

Jobs

Exploration geoscientists: they implement the techniques and tools needed to acquire and interpret data in order to evaluate basins and identify new resources. They can also be involved in the geological monitoring of drilling operations and geophysical aspects of data acquisition.
Reservoir geoscientists: they interpret and integrate all available data to characterize the reservoir's architecture and properties. They equally evaluate its potential and contribute to future developments.
Funding & sponsorships

Typical class profile

Students in this program are almost all sponsored by companies (through sponsorships or apprenticeships) that finance their living expenses during the academic period and contribute towards their tuition.

Main sponsors

Among these companies, the following have been IFP School partners in recent years (non-exhaustive list):

BG Group
BP
BRGM
Cepsa
CGG
Engie
Equinor
ExxonMobil
GNPC
Hocol
IFPEN
IPC France
KOC
Maurel & Prom
Onhym
Pemex
Perenco
PTT-EP
Saudi Aramco
Schlumberger
Shell
Sonangol
Storengy
TotalEnergies

 
candidature