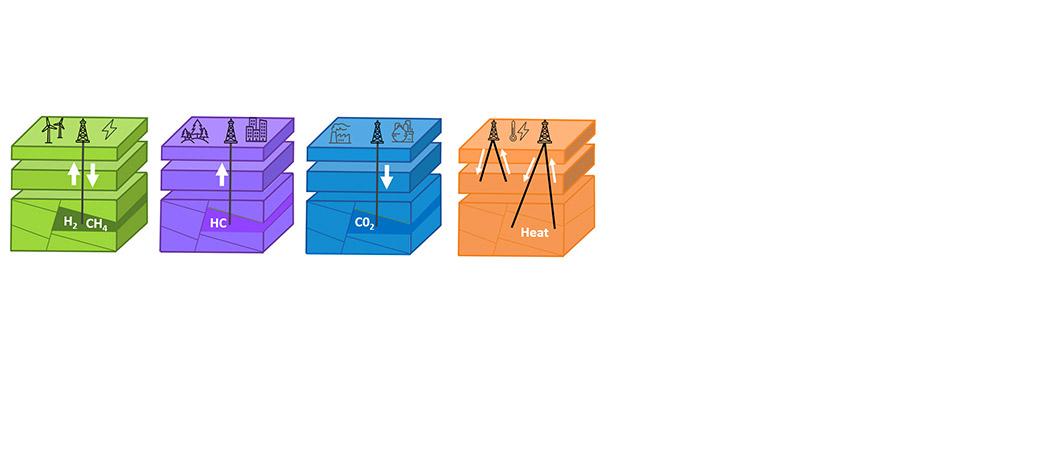 In brief

Presentation

Want to become a key actor in subsurface management issues and play a significant role in the energy transition? The Reservoir Geoscience and Engineering program offers a cutting-edge and integrated training in geosciences and reservoir engineering, combining fundamental courses and practice on multidisciplinary industry case studies. You'll be immediately operational upon graduation. A single training course for a multitude of current and future job prospects!

The key points of the program

Career prospects for graduates

75%

Multi-energy companies

10%

Services and Engineering companies

10%

This represents the % of jobs directly related to NTE across all employment sectors
Program & planning

Program

 

Planning

The two examples of schedules shown below correspond to the most frequently encountered cases for students in this program: 

16-month continous program for students with a 4- or 5-year engineering degree
16-month alternating school/company program for students with a 5-year engineering degree
 
Career opportunities

Jobs

Reservoir geoscientists: work on describing the geometry and architecture of oil and gas reservoirs, and on characterizing them. In a second step, they calculate the georessources trapped in the deposits
Reservoir engineers: study the production potential of reservoirs and the technical means to be implemented to optimize recovery rates

Reservoir managers:  rely on the use of technological, human and financial resources, while minimizing capital investment and operating expenses to achieve the maximum possible economic recovery of a reservoir in a sustainable and environmentally friendly manner 

Geodata scientists 

 
Funding & sponsorships

Typical promotion type

Most of the students are supported by companies (through sponsorships or study leave) that finance their living expenses during the academic period and contribute towards their tuition.
 

Applications for admission to IFP School and for financial support must be made concurrently. The search for financial support is a process that takes time (unsolicited requests made to companies, interviews with HR managers and operational staff, etc.).

Main sponsors

Supporting companies include national and international energy companies, engineering and service companies of the energy sector, consulting companies, international institutions as well as geothermal and underground storage companies.
candidature