Housing
IFP School has a hall of residence on campus, providing 132 accommodation options, with 121 studios (18 m2) and 11 one-bedroom apartments (38 m2). Each is fully equipped and furnished, with a bed, storage space, wardrobe, desk, chairs, bookcase, bathroom (shower, toilet, sink, accessories) and kitchenette (refrigerator, 2-hotplates, microwave, dining table, pots and pans, plates and cutlery).

Our hall of residence offers more than just a place to live - Students form a community where many make friends for life. Furthermore, the hall is just a five-minute walk from Rueil-Malmaison city center.
Once admitted, students can request a flat. We equally provide students with a list of nearby private apartments to facilitate their search (e.g. Rueil-Malmaison, Nanterre and Chatou).
We assist students to ensure that their first semester runs smoothly.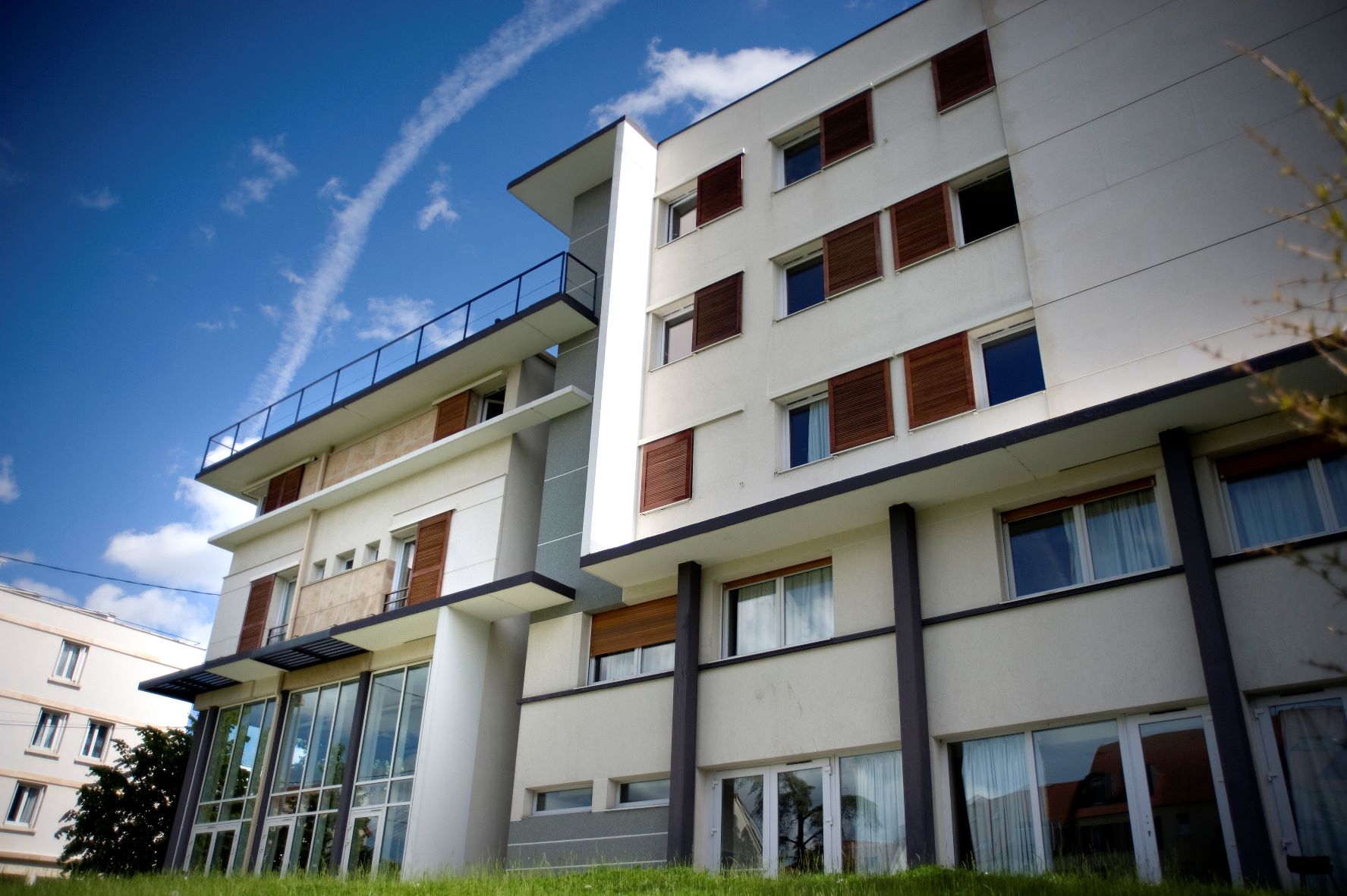 Budget
When going to a foreign country it is always difficult to evaluate your budget needs. Here are some elements to give you an idea of how much the average student requires.
Accomodation
The monthly cost for a fully equipped studio at IFP's Halls of Residence is 800€ including electricity, internet and rental assurance (mandatory); an attractive price compared to the majority of fully equipped accomodation in the area. Another asset: since the residence is located on campus, there are no transportation costs (the monthly price of the Navigo Pass is about 35€).
Other spendings
Food: 300€
Telephone: 30€
Health insurance (mutuelle): 35€
Clothes & leisure activities: 200€
For more information, contact: residence-ifpschool@ifpen.fr

Virtual visit of the residence