Presentation
The Lab e·nov™, the digital cultures laboratory, was created on 1 March 2020. It provides its expertise in four areas.
Amongst our achievements
From the start of the first lockdown in March 2020, the Lab e·nov™'s team organized webinars for the School's faculty and the industrialists and/or consultants who teach at IFP School, to help them gradually with the digitalization of courses, via available technical solutions, but also with the implementation of good practices. The latter range from the staging of videoconference spaces to the introduction of "class life sessions" to allow teaching staff and students to interact more informally.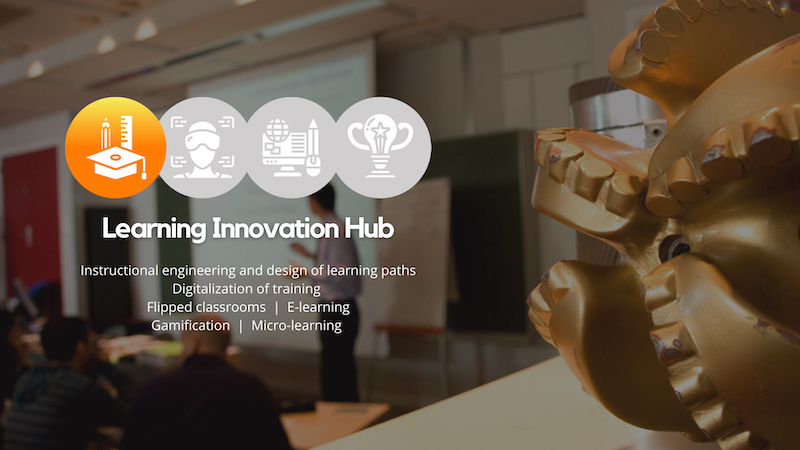 While digital technology prevails throughout the Covid period, the School's training remains oriented towards industrial application. In terms of educational innovations, IFP School has turned to virtual reality to teach practical techniques associated with a particular profession while focusing the training on gamification. For example, students in the Energy and Processes (ENEP) and Petroleum Engineering and Project Development (PEPD) thus took part in "School Lanta", a day-long session of virtual challenges within an industrial site. This session allowed them to identify and inspect industrial facilities and to start a pump.

"There is no perfect substitute for a field trip, but virtual reality enables us to transport students on site" explains Olivier Bernaert, head of the Lab e·nov™.

"We gamified a training path. Students had to virtually visit various industrial site units and take a quiz at the end of each exercise" he adds.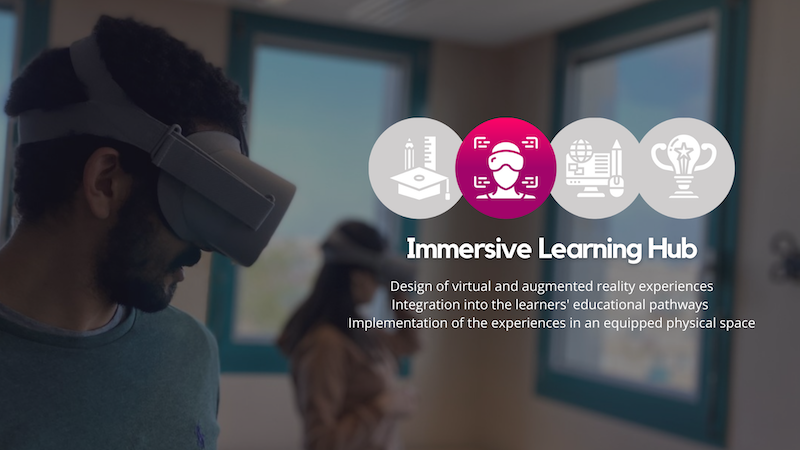 The Immersive Realities hub creates educational experiences in virtual reality, using 360° photographs or by designing 3D environments. These training modules can be varied: from a simple visit of an industrial site or an engine test bench, to the completion, in immersion, of a procedure for starting-up equipment such as pumps or turbines. View the division's latest virtual reality modules: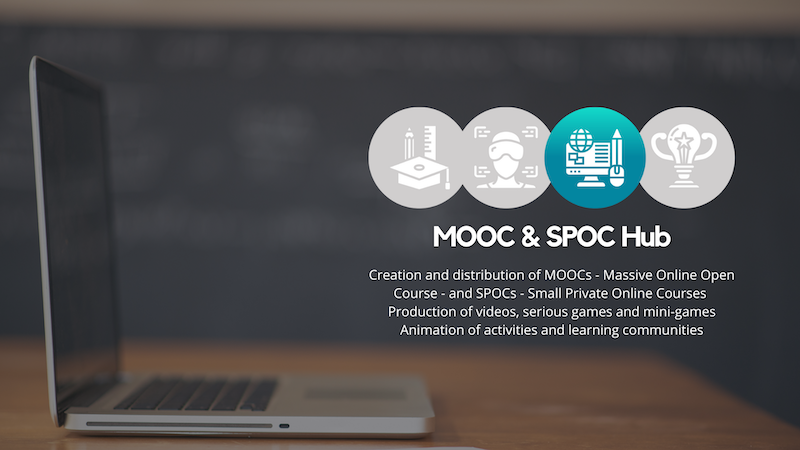 About our MOOCs (Massive Open Online Courses): taught in English, they are subtitled in French (and Spanish for the MOOC on Energy Transition). Tailored for professionals and students in the energy and transport sectors, these free online courses, which provide a certificate of completion, are designed to complete one's knowledge in a specialized field or to acquire additional technical skills.
In 2022, IFP School innovates once again and launches two new modules to tackle the challenges of the energy transition and sustainable mobility: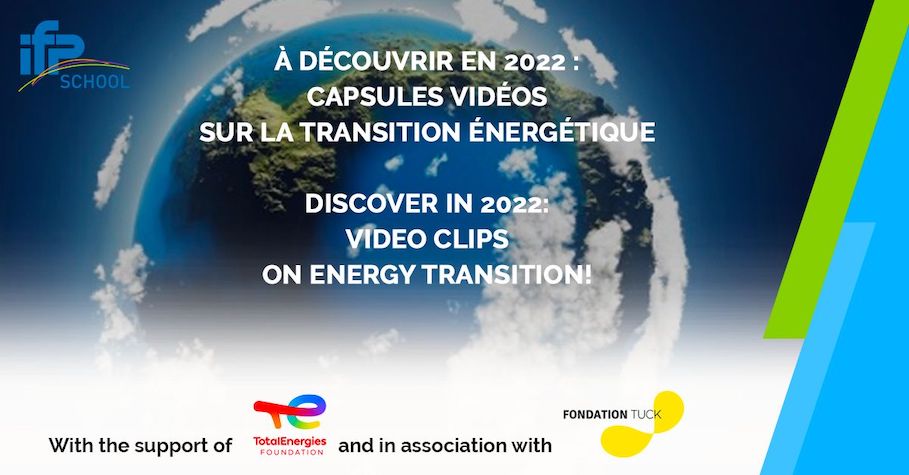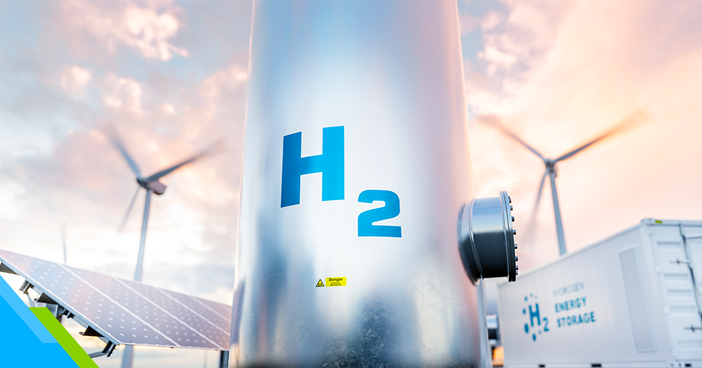 >> Access the platform to sign up!
New! The Lab e·nov™ is also developing SPOCs (Small Private Online Courses) to meet the specific needs of the industry. Tell us about your needs!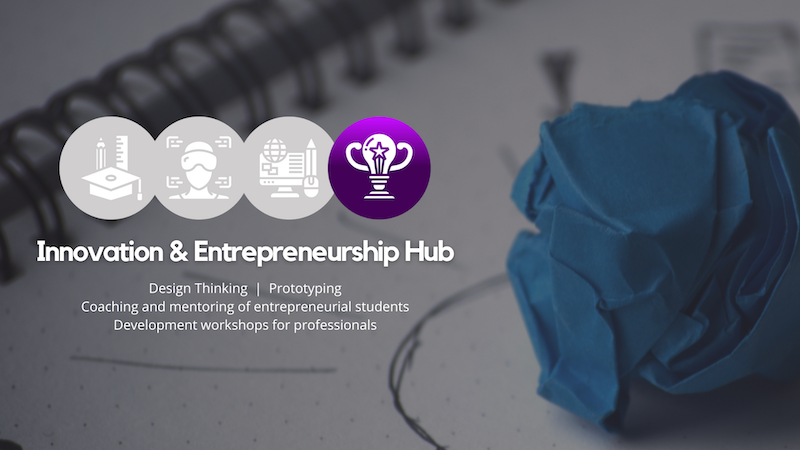 Finally, the Lab e·nov™ provides its expertise in innovation and entrepreneurship, for example during the Professional Skills Module, a cross-disciplinary module in which our students are introduced to innovation management and are accompanied by coaches over 4 weeks.
A virtual reality laboratory on the IFP School campus!
In Spring 2021, a brand new virtual reality laboratory was inaugurated. It has been designed to meet three objectives:
A place to experiment: a physical space open to the outside world, to subsidiaries of the IFP Energies nouvelles group and interested industrialists, to test virtual reality and augmented reality modules and discover new uses;
An approach to learning: with its teaching expertise and knowledge of the professions in the energy and mobility sectors, the Laboratory will be able to create customized training programs for companies so that they can be self-sufficient in the production of content and its internal implementation.
A studio to produce: as a designer of virtual reality modules for many years, the team is also able to analyze the needs of companies and design or co-design educational virtual reality modules.
A team of experts at your service
The Lab e·nov™ team is at your disposal to discuss, analyze and meet your needs! Do not hesitate to contact our experts: