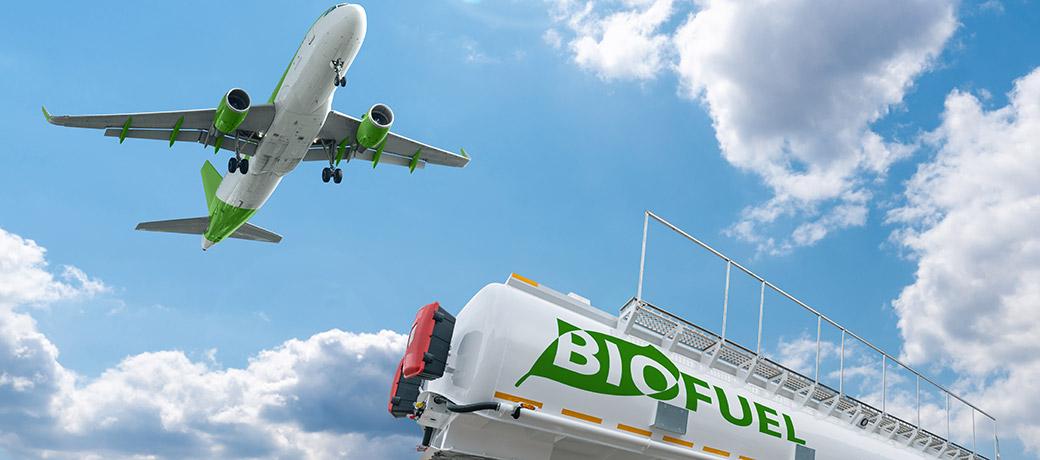 In brief

Presentation

Did you know that compatibility of an engine/fuel pairing is a critical challenge in the development of more sustainable transport? Energy efficiency of engines, hybridization, alternative fuel development: for each of these challenges, the best technological options must be developed to ensure compliance with increasingly demanding environmental standards and to meet society's expectations. Through our Energy and Products program, you'll play a key role in the energy transition in the field of transport and energy converters for power generation. Support these transforming industries through this multifaceted, operations-based graduate program.




The key points of the program

Alternating school / company

Career prospects for graduates

70%

Energy: lubricants, (bio)fuels, gas, electricity

15%

Manufacturers and equipment suppliers

15%

Other energy sectors, consultants and miscellaneous
Program & planning

Program

Fuels and energy products

Refining processes
Conventional and alternative fuels
Fuel logistics
Gas, electricity production, environment

Oils and other non-energy products

Lubrication
Automotive lubricants
Industrial lubricants

Engines for ground transport

Energy conversion and engine testing
Powertrain technology
Combustion and reduction of pollutant emissions

Cross-disciplinary topics

Trading, marketing and product markets
Methodological tools
Aeronautical and non-automotive application

Transverse skills and professional attitudes

Experience Sharing Module

Planning

The two examples of schedules shown below correspond to the most frequently encountered cases for students in this program:

a 16-month continuous program for students with a 4- or 5-year engineering degree,
a 16-month alternating school/company program for students with a 5-year engineering degree.


Other situations may arise, such as:

a 10-month continuous program for a student with a 5-year engineering degree who has already had placements for at least 4 months in a company, approved by IFP School at the time of admission;
a 22-month alternating school/company program for an engineering student in the penultimate year of a major European school or university having signed a double-degree agreement with IFP School.
Career opportunities

Businesses

Energy sector
Additive and lubricant manufacturers
Transport and equipment manufacturer sectors
Professional committees and biofuel producers

Jobs

In the energy industry 

Development of products (fuels, lubricants, additives), in the domain of the energy transition, in oil companies, additive suppliers and lubrication firms. Purely technological profession.
Technical support to marketing departments and sales forces: typical technical and commercial roles of a project manager. Profession with many facets, very open (at the crossroads of development, production and marketing processes).
Energy logistics: organizing the distribution of products, from the refinery to the car's fuel tank. With oil companies and specialized businesses. Profession with many facets, very open. The other energetic products/carriers ((bio)gas, hydrogen, electricity...) are also concerned.
Trading of products.
Design engineer on electricity generation and storage systems.

In the transportation industry (automotive, airline, maritime...)

Specialist product engineers in technical departments, working on engine development: (bio)fuels, lubricants; often with manufacturers, sometimes with equipment suppliers. Purely technological profession.
Pollution abatement equipment development engineer, batteries, fuel cells (chemical engineers very welcome). Purely technological profession.

Discover the lubricants and energy sector with our graduate Clara Fabre

Clara Fabre, a graduate of the Energy and Products program (class of 2011) and Technical Director Lubricants and Energy at IMCD Group, shares her career path.

 

 
Funding & sponsorships

Typical class profile

Students in this program are almost all sponsored by companies (through apprenticeships, sponsorships or seconded professionals) that finance their living expenses during the academic period and contribute towards their tuition.

 

Applications for admission to IFP School and for financial support must be made concurrently. The search for financial support is a process that takes time (unsolicited requests made to companies, interviews with HR managers and operational staff, etc.).

Sponsoring opportunities

Have a look at a selection of offers proposed by our partners.

Main sponsors

Among these companies, the following have been IFP School partners in recent years (non-exhaustive list):

Afton Chemical
Air Liquide
BP
Chevron Oronite
EDF
ExxonMobil
Fuchs Lubrifiant
Renault group
Marine nationale
Nyco
Raffinerie du Midi
SEO
Shell
Sogefi
Stellantis
TotalEnergies
Volvo Powertrain
candidature