IFP School offers companies a broad range of partnership options.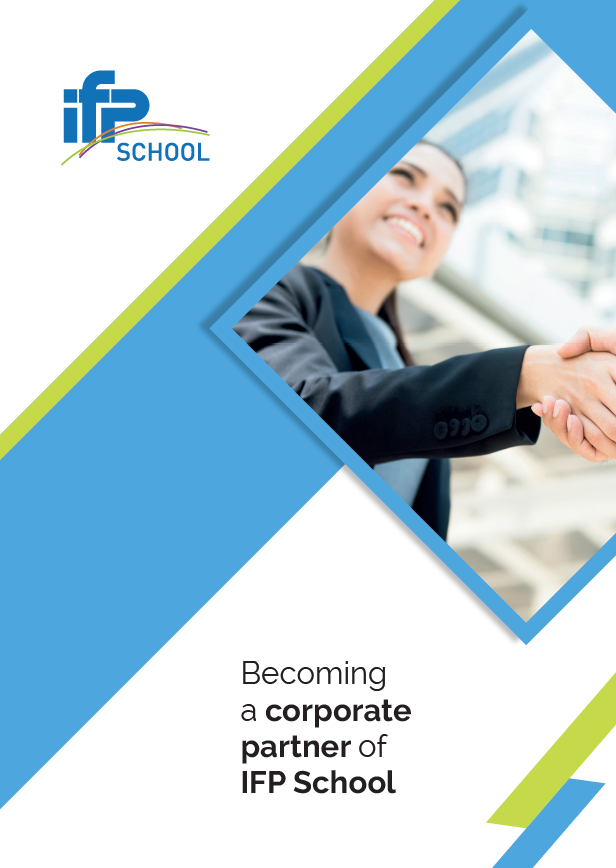 To attract and support talent
Offering apprenticeship contracts for students on combined work/study programs

Sponsoring students via the Fondation Tuck (recognized public interest foundation), which awards study grants to IFP School's students (the grants bear the name of the sponsoring companies)

Seconding high-potential young professionals for degree programs
Attending our spring Partner Companies Event/Partner Companies Evenings: a way of raising the profile of their recruitment initiatives and identifying profiles of interest to them for internships and potential employment
Participating in our graduation ceremony at the end of June : an opportunity to remind alumni and students of their support for IFP School (document in French).
To share their expertise
Delivering lectures and modules and leading practical work
Offering industrial tours
Providing real data to support case studies and industrial projects
To support IFP School's development
Financing a teaching and research chair to advance research and graduate education relating to an existing or emerging theme
Paying your apprenticeship tax
Sponsoring the graduation ceremony
Sponsoring a space (classroom, communal area) at IFP School
Thank you to our partners for their confidence!
▶ Would you like to become an IFP School partner company? Contact us: entreprises-ifpschool@ifpen.fr