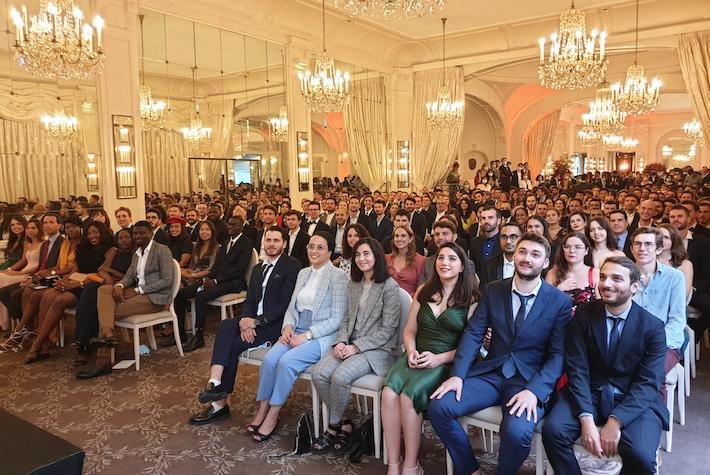 The 12th edition of IFP School's Graduation Ceremony took place on Saturday, September 18 at the Pré Catelan in Paris.

For the first time, this event brought together the graduates of two classes: 2019 and 2020. The previous ceremony had to be postponed due to Covid-19.

Nearly 750 participants, among them the graduates, their relatives, industry representatives, members of the School's staff and members of the Students' Office, attended the ceremony in a joyful and festive atmosphere.

The graduates of the 2020 class had the opportunity to meet Mr. Baptiste Breton, Geosciences Director of Perenco, who represented Mr. Benoît de la Fouchardière (Group General Manager, Perenco and IFP School graduate – program Développement et exploitation des gisements, 1997), honorary patron of this class; this meeting had also been postponed due to the Covid-19 epidemic.

The guests were then welcomed by Pierre-Franck Chevet, CEO of IFP Energies nouvelles, and Christine Travers, Dean of IFP School. Their speeches were followed by the medal ceremony, during which the program managers presented each graduate with a medal marking the end of their studies at the School.

The evening continued with a cocktail reception in the reception rooms and gardens of the Pré Catelan. To close this memorable event, the graduates attended the party organized by the IFP School Students' Office.

The School would like to thank its industrial partners for their invaluable support in the organization of this ceremony: Axens, ExxonMobil, Renault Group, Perenco, Schlumberger, Storengy, TechnipEnergies and TotalEnergies.

Congratulations to the graduates who are now part of the IFP School Alumni network!