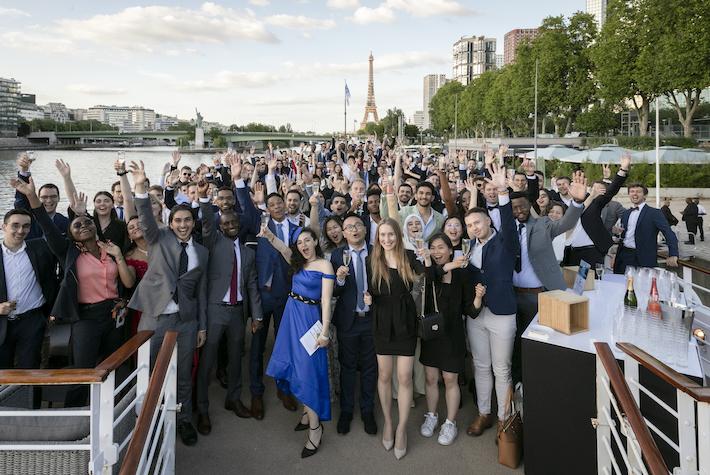 This Saturday, June 11, IFP School celebrated its young graduates of the class of 2021. More than 200 of them participated in the graduation ceremony, organized on Paris Yachts' Le Paquebot; a venue that had not been approached by our graduates since 2019 due to the health crisis.

This event is an important moment that marks the culmination of our students' training and their entry into the job market.

On this occasion, nine companies from the energy and transport sectors chose to accompany the lucky graduates by sponsoring the event: Perenco, Renault Group, TotalEnergies, Axens, Engie, ExxonMobil, Schlumberger, Storengy and Technip Energies. We would like to thank them warmly for their contribution to the success of this prestigious evening, so much awaited by the graduates.

The ceremony brought together nearly 480 participants for a cruise and cocktail reception on the Seine: graduates and their families, IFP School staff, the President of IFP Energies nouvelles, representatives of the IFP School Alumni Association (AAID) and representatives of the companies sponsoring the evening.

We wish our graduates a career worthy of their ambitions and great professional adventures, combining a sense of energy innovation and respect for the challenges of the ecological transition!