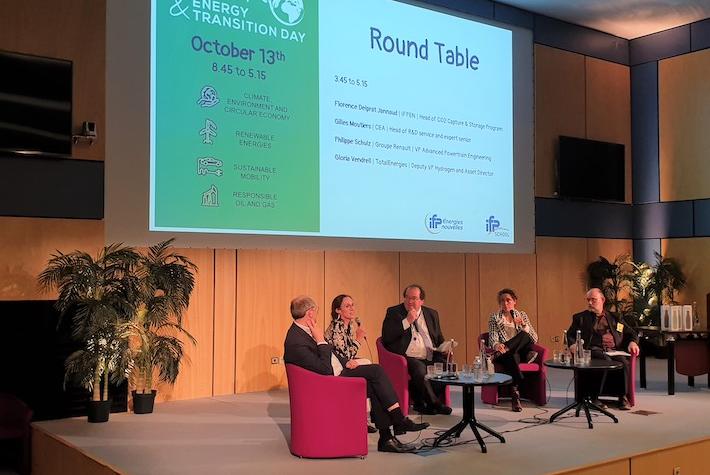 The 15th edition of the "IFPEN & Energy Transition Day" was held on October 13th at IFP Energies nouvelles (IFPEN) and IFP School.

This event is co-organized each year by the School and IFPEN to place IFP School students at the heart of the energy transition and allow them to discover the research and innovation projects conducted within IFPEN.

Three major moments punctuated this new edition:
the meeting with Pierre-Franck Chevet, President of IFPEN, who gave an overview of the current energy context, recalled the objective of carbon neutrality and presented the solutions proposed by IFPEN to meet the challenges of the energy transition;
 
the five workshops co-hosted by IFP School professors and IFPEN researchers, which addressed topics such as hydrogen and sustainable mobility, plastics recycling, offshore wind power, CO2 capture, storage, transport and recovery, energy storage, biofuels and bioplastics;
 
the round-table discussion moderated by Maxime Schenckery, Director of the IFP School's Energy Economics and Management Center, which brought together senior executives and experts: Florence Delprat-Jannaud, Head of the CO2 Capture & Storage program at IFPEN; Gilles Moutiers, Deputy to the director of low carbon energy programs (CEA); Philippe Schulz, VP Advanced Powertrain Engineering (Renault Group) and Gloria Vendrell, Deputy VP Hydrogen Business Unit (TotalEnergies).