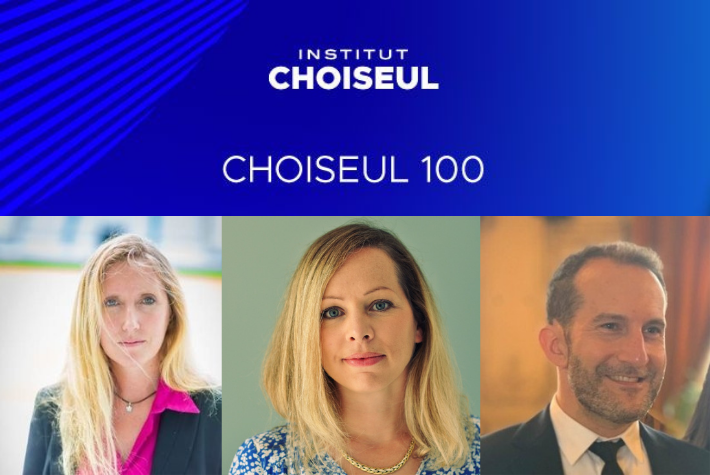 Three IFP School graduates are among the winners of the 2022 "100 Choiseul" ranking.

Established by the Choiseul Institute since 2013, the national "100 Choiseul" ranking identifies each year the most dynamic decision-makers under 40 years old in the French economy.

Kristell Guizouarn, a graduate of the Petroleum Products and Powertrains program, the forerunner of the Energy and Products program (class of 2006) and Director of European Affairs for the Avril Group, was ranked 69th in 2021. This year, she is in 67th place.

After receiving the 2022 Women of the Ecological Transition Award in the "private sector" category, Marie Godard Pithon (RIG 2008), Director of Performance and Investments at Groupe Vicat, has been awarded a new distinction. Ms. Godard Pithon enters the ranking in 94th place.

Finally, Jonathan Dery (DEG 2007), Co-Founder and President of Vivo Green, is included in the second list, the Choiseul 200, which lists 100 complementary profiles of the most promising young leaders in France.

Congratulations to Kristell, Marie and Jonathan!