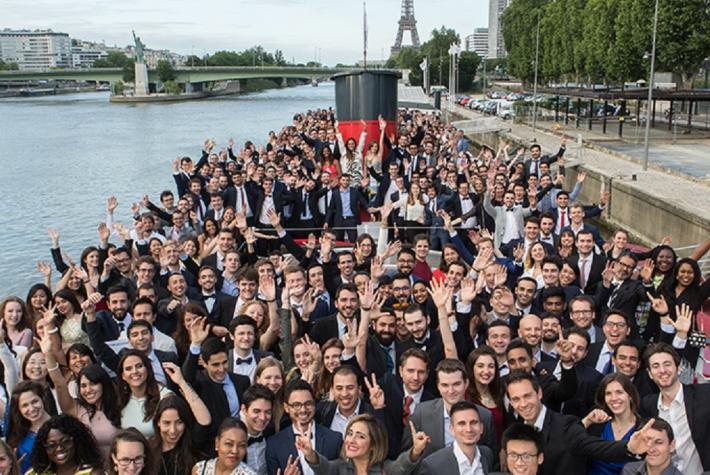 On Saturday 16 June, the IFP School graduation ceremony for the class of 2017 took place in Paris.
More than 200 students participated in the event and received from Dr. Christine Travers, Dean of IFP School, the medal which symbolizes the end of their studies at IFP School. Didier Houssin, Chairman of IFP Energies nouvelles and Jean Sentenac, President of the IFP School Alumni Association, were also present. More than 600 persons attended the event, gathering  graduates, their families and guests, industrial sponsors and members of IFP School staff.
This year, seven companies sponsored the event : Axens, ExxonMobil, Perenco, Renault, Schlumberger, TechnipFMC and Total.
Following the award of medals and the class photos, participants were welcomed on board Le Paquebot yacht for a cruise on the Seine river.