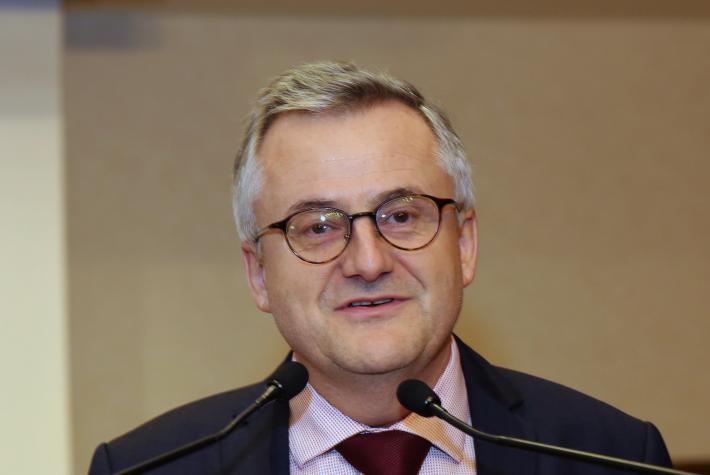 The Alumni Association's annual dinner was held in Paris on November 30 at the Marriott Champs Elysées, with the support of four industrial partners: Axens, Beicip-Franlab, Hti Automobile and the SEA.
During this convivial evening, which brought together about 150 participants, including many young graduates and students, President Jean Sentenac presented the news of the Amicale and the director of IFP School, Christine Travers, presented the school's strategy. Guest of honor François-Régis Mouton, European Director of the IOGP (International Association of Oil and Gas Producers) and a 1988 IFP School graduate, presented the association's activity and took part in the alumni question and answer session.
The "Prix de l'Amicale" was awarded to Patrick-Paul Duval (GOP 84), former head of the International commission, in recognition of his commitment to the animation of the Association. In addition, Amel Lassel (GOL 93), who was awarded in 2017 for her active participation at the head of the Events and Culture commission, came to receive her prize. The evening ended with the celebration of the 1948, 1958, 1968, 1978, 1988, 1998 and 2008 promotions.