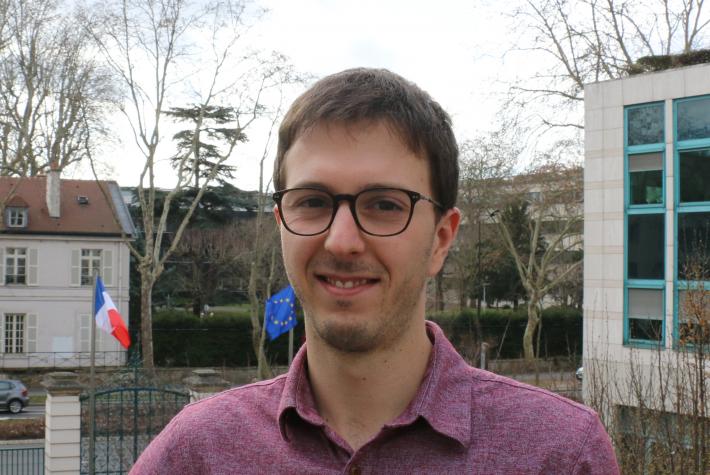 With experience gained as a teacher for several actors of the energy sector, Clément Cahagne is in charge of the educational innovation hub at IFP School since June 2018.
As part of his duties, Clément assists teachers in the development of pedagogical activities and advises them as they reflect on their teaching methods. He relies on a variety of digital tools such as virtual reality and simulators. He develops the storytelling and pedagogical innovations for the School's MOOCs and moderates groups of online learners. Finally, he advises and encourages students to explore new ways of learning (micro-learning, mobile learning, etc.).
A chemical engineer from the École supérieure de Chimie organique et minérale (ESCOM) and a holder of a Master's degree in transformation and valorisation of natural resources from the Université de technologie de Compiègne (UTC), Clément Cahagne completed his training as an apprentice at Procter & Gamble, where he supervised the manufacturing units.
In 2013, he enrolled in the IFP School Energy and Processes (ENEP) master program, which he also earned as an apprentice this time at ExxonMobil Chemicals France. Once he graduated, he became a training engineer at IFP Training, where he taught distillation on simulators as well as refining and petrochemical processes. At the same time, he oversaw the implementation of a Learning Management System (LMS) and contributed to the development of many pedagogical innovations (digital learning, blended learning, business games, etc.).