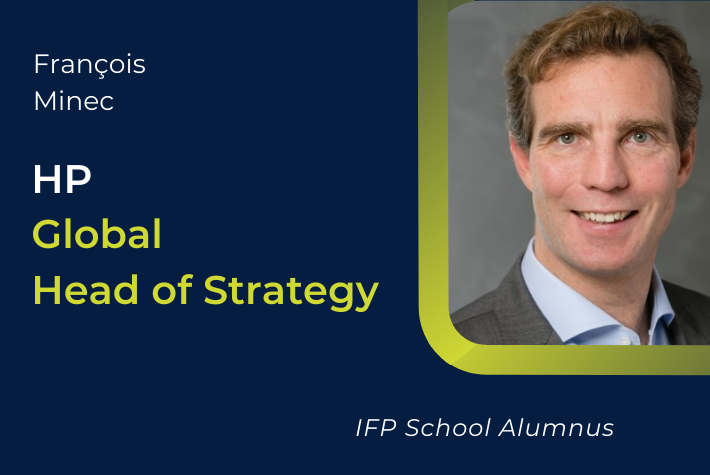 François Minec, a graduate of IFP School's Advanced Technology in Petrochemicals, Polymers and Plastics program, the predecessor of the Processes and Polymers program, (Class of 1998), was recently appointed HP's Global Head of Strategy. As part of his duties, he will lead the company's Personalization and 3D printing business.

Mr. Minec has served as the Global Managing Director of BASF 3D Printing Solutions GmbH for the past three years. Under his direction, BASF expanded its commitment to Additive Manufacturing solutions and launched the Forward AM brand.

A graduate of the École Centrale de Paris and holder of an Executive MBA from ESCP Europe, Mr. Minec has more than twenty years' experience in business development of specialty chemicals and plastics, with ten years as CEO of VELOX, a European distribution company for specialty plastics and chemicals, servicing markets like automotive, electronics, packaging and healthcare.