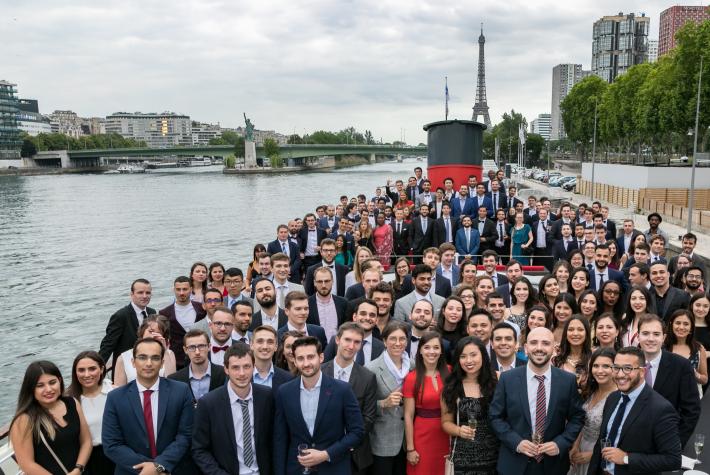 The IFP School graduation ceremony for the class of 2018 took place on June 22. More than 180 students participated in the event and received the medal symbolizing the end of their studies at IFP School from Christine Travers, director of the School, in the presence of Didier Houssin, president of IFP Energies nouvelles. The event brought together nearly 600 people, including graduates, their families and guests, industrial sponsors and staff members of the school.
Thanks to the companies that sponsored the event: Axens, ExxonMobil, Renault Group, Perenco, Schlumberger, Storengy, TechnipFMC and Total.
The presentation of medals and the traditional class photo were followed by a cruise on the Seine aboard the yacht Le Paquebot.