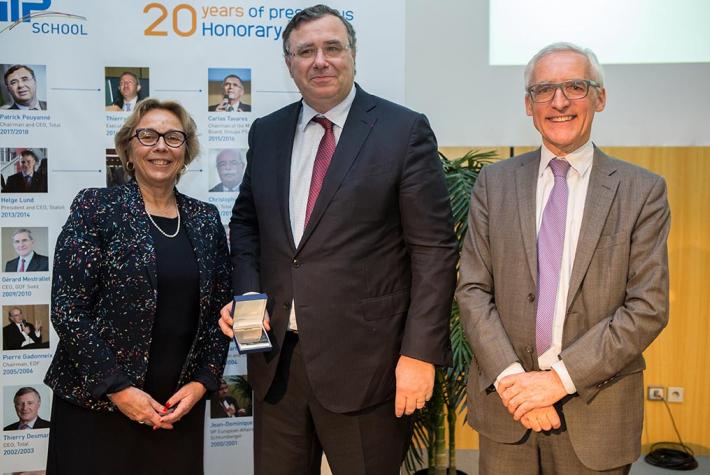 This year 2018, marks the 20th traditional patronage ceremony organized by IFP School for each class.
Like the prestigious honorary patrons in the energy and transport sectors before him, Patrick Pouyanné, Chairman and CEO of Total, visited IFP School to meet the students of the 2017-2018 class on 17 April.
In conjunction with the event, Patrick Pouyanné spoke about the current energy context and Total's strategic orientations to take up the challenges related to energy transition. He discussed his experience and asked the students to harness their creativity and innovate in order to develop the energy mix of the future.
After his giving speech, Patrick Pouyanné held a Q&A with the students, surrounded by Didier Houssin, Chairman of IFPEN, and Christine Travers, IFP School Dean.