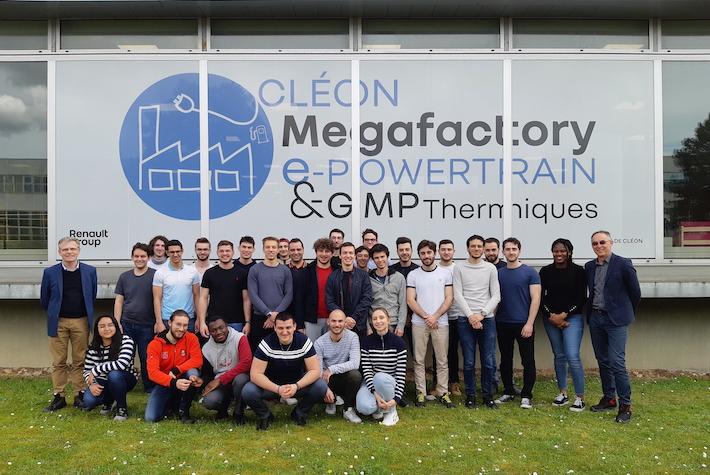 On April 14, 2022, students from IFP School's Electrification of Automotive Propulsion (EPA) and Energy and Powertrains (MOT) programs visited Renault's plant in Cléon.

The students were accompanied by Philippe Pierre, EPA Program Supervisor, and Paolo Paron, MOT Program Supervisor.

This plant produces electric and internal combustion engines as well as gearboxes for the Renault brand. During the visit, the students were able to follow the manufacturing and production process of the synchronous motors with wound rotors and the permanent magnet motors of the E-Tech hybrid engine.

This visit, which was greatly appreciated by the students, also allowed them to understand the strong connections between the fields of engineering and production.

IFP School would like to thank all of Renault's teams for organizing this day and for their warm welcome, in particular Mrs. Ludivine Chemin, Mr. Denis Ruel from the Communication Department, and Mr. Marguerite and Mr. Joncheray for their presentations on digital technology and production line management.