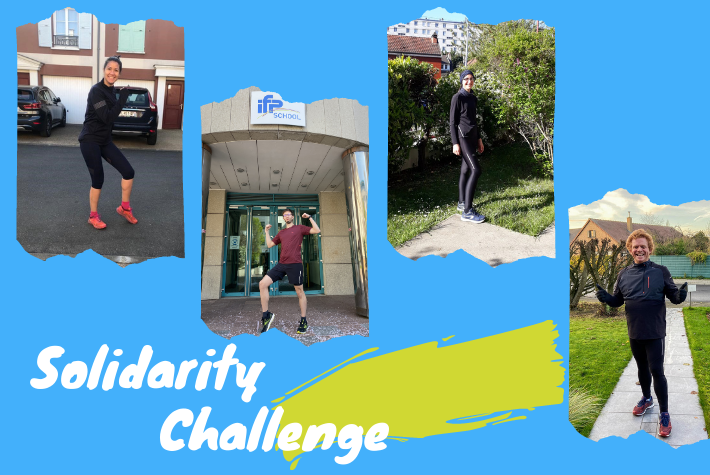 A team of four teachers from IFP School is participating from April 23rd to May 23rd in the Solidarity Challenge, organized by the association Special Olympics France and aiming to change the way society views mental disabilities.

Due to the health crisis, the organizers had to rethink their plans. This year, they are offering a solidarity race...at a distance and connected.

During four weeks, the competitors will be able to run and record their performances on an online platform. Challenges and online quizzes will also allow them to win kilometers and rewards.

The IFP School team is composed of: Ludivine Pidol, a teacher at the Powertrains and Sustainable Mobility Center and the School's Disability Referent, Maria Thirouard, a teacher at the same Center and Liaison Officer for French Engineering Schools, Clément Cahagne, an educational engineer in charge of the Educational Innovations and Immersive Realities hubs of Lab e-nov, and Olivier Bernaert, Associate Professor at the Processes for Energy and Chemicals Center and head of the Lab e-nov.

The School wishes them a very good race!