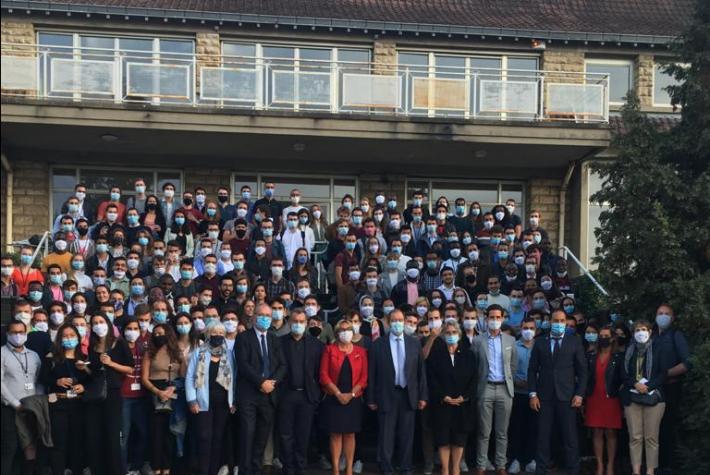 The integration week continues pleasantly for our students... As every year, the city of Rueil-Malmaison received the new IFP School intake around a welcome cocktail.

The ceremony took place at the Maison de l'Europe in strict compliance of protective measures and in the presence of Pierre-Franck Chevet, President of IFPEN and Christine Travers, Dean of IFP School. Patrick Ollier, former Minister, President of the Greater Paris Metropolis and Mayor of Rueil-Malmaison, took the opportunity to personally welcome our students and to invite them to a discovery tour of the town, organised by the Tourist information office, at the end of the week.

This moment of sharing and conviviality was much appreciated by all.  Many thanks to the city of Rueil-Malmaison!