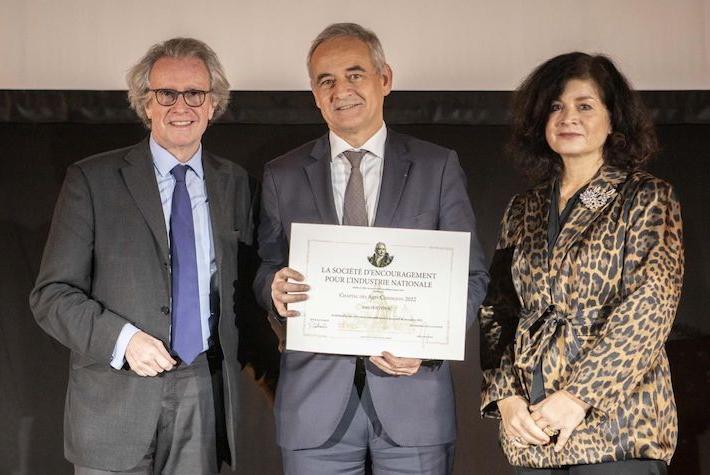 On November 30, the Chaptal of the Chemical Arts Committee was awarded to Jean Sentenac, CEO of the Axens group and a graduate of the IFP School's refining program (class of 1984).

"I am honored to receive this award on behalf of the Axens teams and our parent company IFP Energies nouvelles," said Mr. Sentenac.

Jean Sentenac is one of this year's eight winners. The Chaptal awards have been presented for nearly 30 years by the Société d'encouragement pour l'industrie nationale (SEIN), an association created in 1801 by Napoleon I to support major industrial, economic and social changes.

Mr. Sentenac received a diploma as a souvenir of this ceremony from Olivier Mousson, President of SEIN, and Sylvie Latieule, President of the Chemical Arts Committee.

Jean Sentenac has been at the head of Axens since 2002. Specialized in the development of processes from the laboratory to the industrial scale, the group currently has a turnover of one billion euros and employs 2,400 people. In collaboration with numerous partners, the group also develops processes for the production of biofuels and biobased products, for plastics recycling and for CO2 capture and conversion.

IFP School would like to congratulate Mr. Sentenac on this award.