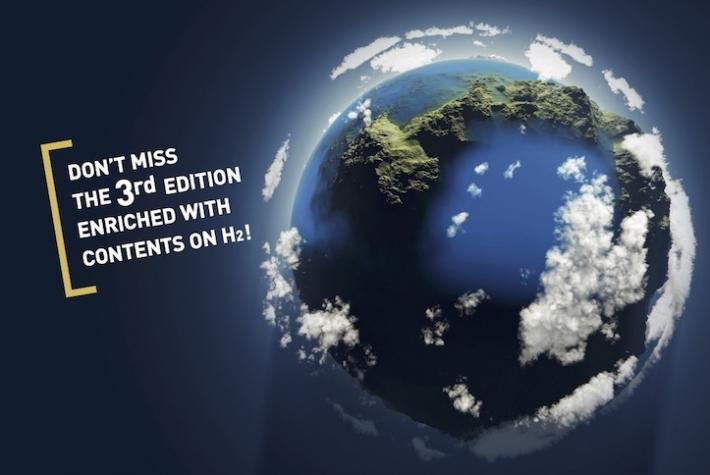 After the success of the first two rounds, IFP School will launch starting March 8th, 2021, with the support of Total Foundation and in association with the Fondation Tuck, the 3rd edition of the MOOC "Energy transition: innovation towards a low-carbon future". This edition will feature new content on hydrogen.

During this free and certified course, you will discover the challenges of the energy transition and the innovations of the low-carbon energy mix sector.

Lasting 5 weeks (the end of the course is scheduled for April 10th, 2021), the course is available in English and includes subtitles in French and Spanish.


It is structured around the following topics:
 
Week 0: the challenges faced by the energy transition in the 2°C scenario (demand, resources, environment, global warming, etc.);
Week 1: solutions for a sustainable energy mix (part 1) – production of renewable electricity (technical and economic trends, offshore wind innovations, etc.);
Week 2: solutions for a sustainable energy mix (part 2) – geothermal power, the rise of natural gas, native hydrogen;
Week 3: CO2 capture and storage (CCS), energy storage, hydrogen production;
Week 4: energy efficiency, bio-based products and biofuels.
The first two editions of this MOOC in March 2019 and March 2020 registered a total of more than 37,000 participants.

You too embark in this adventure and register starting February 8th, 2021!

The MOOC on Energy Transition at a glance

For whom? Open to all

When? Starting on March 8th, 2021 for 5 weeks (2 to 3 hours of courses per week)

Languages: English, French and Spanish (videos and subtitles)

Bonus: A free certificate of completion

Register here:  https://mooc.innovation.ifp-school.com/Minisite/home/22186

Contact: mooc@ifpen.fr