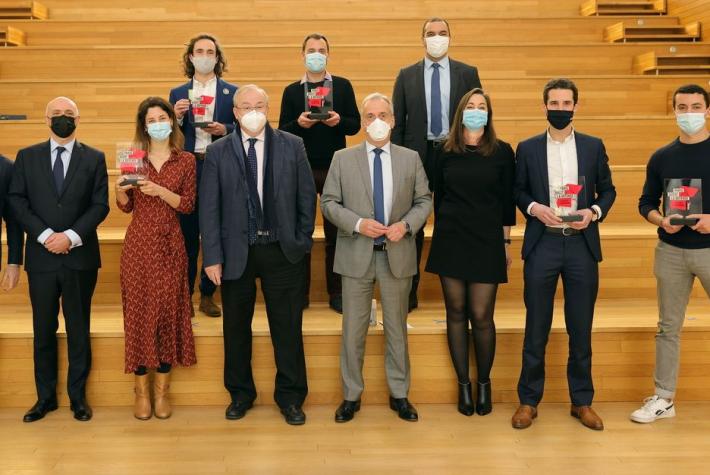 On March 4th, Wadie Maaninou, a graduate of IFP School's Energy and Markets program (class of 2019), won the Innovation Award in the "Student" category, from the Paris Ouest La Défense (POLD) region for his "Phoenix Mobility" project.

Created in 2016, the Innovation Award recognizes initiatives that provide concrete solutions to the new economic, societal and environmental challenges facing the POLD region.

Wadie co-founded the start-up Phoenix Mobility in 2019. His company develops retrofit solutions, including a kit to convert internal combustion vehicles into 100% electric vehicles.

This award will enable Wadie and his team to benefit from the support of the POLD region's Catalyseur, to be put in touch with potential partners and to launch an experiment with a city and/or a private company.

This is the second time that Wadie's work has been recognized. In November 2020, he received the Tech for Good Award in the "Mobility" category.

IFP School congratulates him on this new award!

Photo copyright: Innovation Award  Paris Ouest La Défense - Wadie Maaninou is on the right.