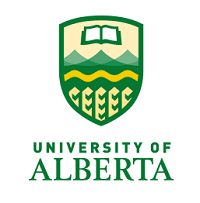 The University of Alberta is located on the south shore of the North Saskatchewan River, in the heart of the city of Edmonton in the province of Alberta, Canada. 
The University of Alberta was founded in 1908, two years after its founding act at the first session of the new Alberta legislature, with Premier Alexander Rutherford as the main donor.
In 2010, the University of Alberta has approximately 35,000 students, including 5,800 graduate students (master's, doctoral) and 3,000 international students from 121 countries. The university's library is the second largest among Western Canadian universities after the University of British Columbia's. The University has 20 faculties including Arts, Education, Agriculture, Medicine, Physical Education, Law and several other specialized faculties.