IFP School's offer includes industry-oriented graduate programs, leading to a specialized engineering degree or an IFP School Master's degree which are organized in four major fields in energy and transportation: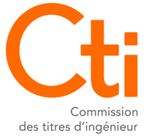 The programs aim to provide students with all the skills and knowledge necessary for their chosen profession so that they are immediately operational upon graduation. The programs also prepare them for changes that will occur in the context of the current energy transition.
Admission conditions
Must hold a qualification equivalent to four or five years of higher education, such as an engineering degree (five years), an American B.Sc. (four years) or an equivalent degree
or
Must be a fourth-year student in a school (engineering 'Grande École' or European university) which has signed a double-degree agreement with IFP School (list of schools)
Conditions for obtaining the IFP School degree
Obtaining the IFP School degree is based on three areas that are subject to validation of skills acquisition:
Technical skills;
Soft skills;
Language skills:

English: minimum B2 for all DIS and DESA degrees;
French (only for international students aiming for a DIS): minimum B1 for programs taught in English and B2 for programs taught in French.