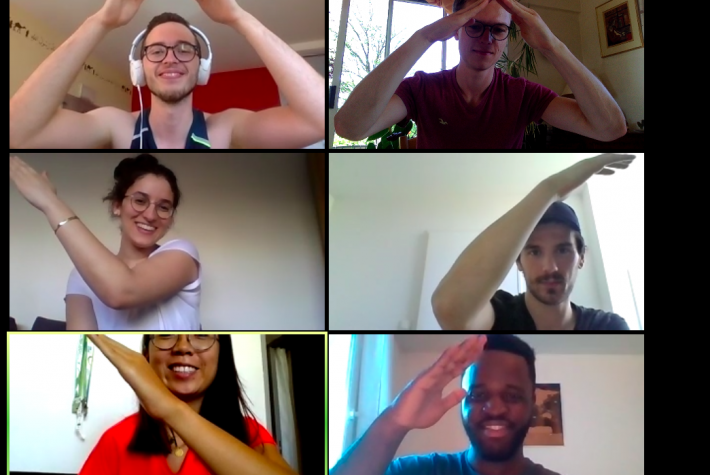 The Energy Games, the traditional IFP School sports tournament, took place on the afternoon of May 28th.

Due to the current health situation, they were organized virtually via Zoom by the Student Office (Bureau des Élèves).

More than 70 students from the Energy and Processes (ENEP), Processes and Polymers (POLY), Energy and Markets (ENM), Petroleum Geosciences (PGS), Energy and Powertrains (MOT), Energy and Products (PRO) and Powertrain Engineering (PWT) programs competed in a series of sport and cultural challenges.

A team of IFP School teachers and staff also took part in the games, which included, among others, activities such as Pictionary, an escape game, a blind test and a fitness challenge.

The Energy and Markets team, consisting of Iris Fabre, Humbert de la Bigne, Nicolas Briet, Sixte de Tournadre, Farah Attaf, Étienne Philippe, Basile Mercier and Vincent Camarasa, won the first prize.

Congratulations to the winners but also to the organizers!