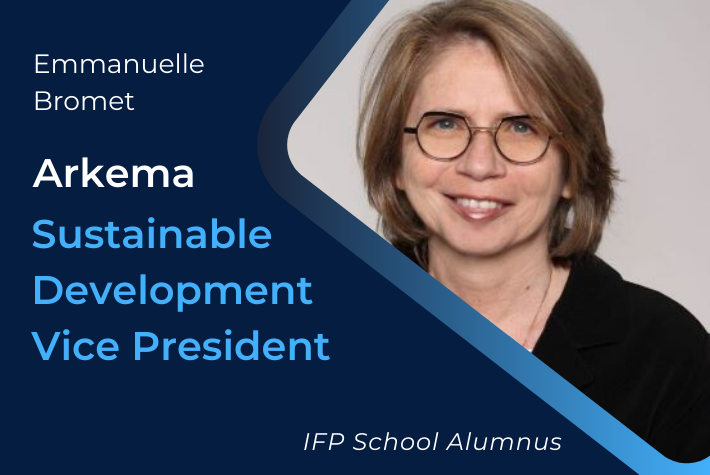 A graduate of IFP School's Refining and Engineering program (Class of 1991), Emmanuelle Bromet was appointed Arkema Sustainable Development Vice President last July.

She will be in charge of steering the Group's offering towards cleaner solutions, addressing the circular economy and managing resources as a priority areas, as well as implementing Arkema's climate plan.

Over the past 25 years, Ms. Bromet held executive industrial and engineering positions at Axens and then Air Liquide. She joined Arkema in 2019 as Industrial Director for the PMMA Europe business, before taking over as Industrial Director Europe for Coating Solutions business segment in 2021.