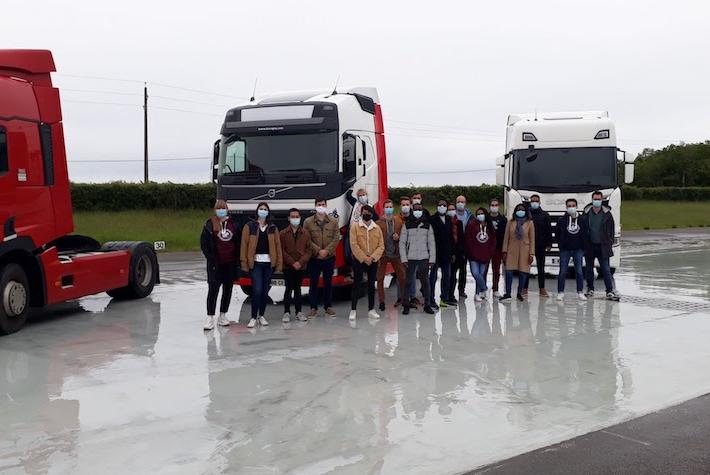 The 17 students enrolled in the Energy and Products (PRO) program took part in a field course on May 18 at the Creusot Technical Center of the Association for Prevention in the Transport of Hydrocarbons (APTH) in Saint-Eusèbe, Burgundy.

Thanks to this field course, the students were able to put into practice their skills and know-how on fuel logistics.

Through various workshops, the group was made aware of the risks involved in transport and, in particular, discovered the Agreement concerning the International Carriage of Dangerous Goods by Road (ADR).

Unique in Europe, the Creusot Technical Center has four kilometers of tracks. Behind wheels, the students were able to become aware of the risks under almost real conditions.

Karl Jaranilla, a Filipino student in the PRO program and a Fondation Tuck scholarship recipient, was delighted with the experience:

"The many hands-on exercises allowed us to maneuver heavy duty vehicles on a real course, develop a sense of anticipation and gain a better understanding of braking in different conditions," he notes.

"This course also allows us to refine teamwork between the scholars, communication being an essential tool in the execution of the tasks" he continues.

"Learning by doing": a training approach characteristic of IFP School!