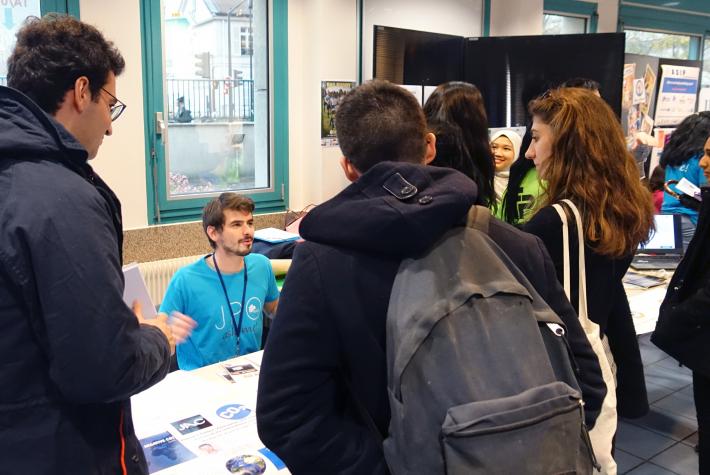 The first IFP School Open Day took place on November 29th from 1 pm to 6 pm.

This event is organized for engineering students with four or five years of higher education wishing to study at IFP School. The objective of this entirely new event is to get to know the School, to understand the recruitment process, to discover the professions and careers in energy and powertrains as well as to meet the recruiters of partner companies.

This year, around 120 young students from European engineering schools and universities visited the Rueil-Malmaison campus.

They were welcomed into the School's four training centers, where they met with program coordinators, young professionals and students.

They then discovered the many activities organized by the various associations present at IFP School.

They also took part in workshops on the key steps and tips to present a successful IFP School application. Finally, they had the opportunity to interact with HR representatives from the partner companies.