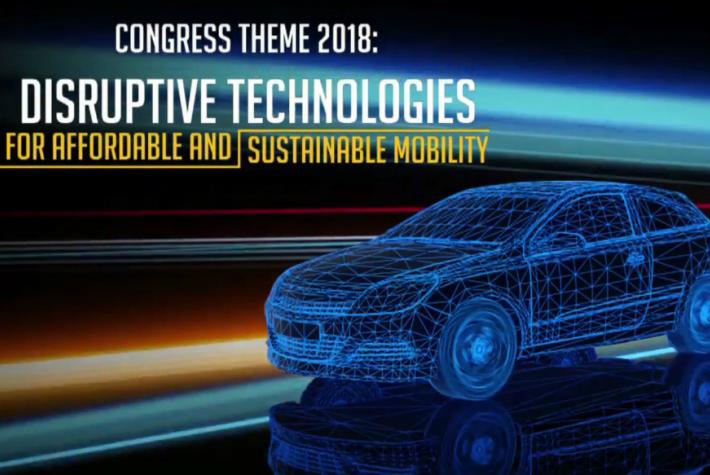 On 3 October, IFP School representatives participated in the FISITA Automotive Congress in Chennai (India), dedicated to new technologies for affordable and sustainable mobility.
Pierre Duret, Director of Powertrains and Sustainable Mobility at IFP School and President of the SIA's community of experts in powertrain technologies, presented the school's activities in plenary session. His presentation, which focused on the introduction of innovative pedagogical approaches in engineering education, engaged many participants, both academic and industrial.
Among the innovations presented, the latest MOOC Tomorrow's Mobility from IFP School, which will start on November 5. The program of this free online course, in English and subtitled in French, includes videos of experts and quizzes but also serious gaming and virtual reality to learn about electric/hybrid and autonomous vehicle technologies in a fun way. Registrations are still open!
You can download here the presentation of Pierre Duret.