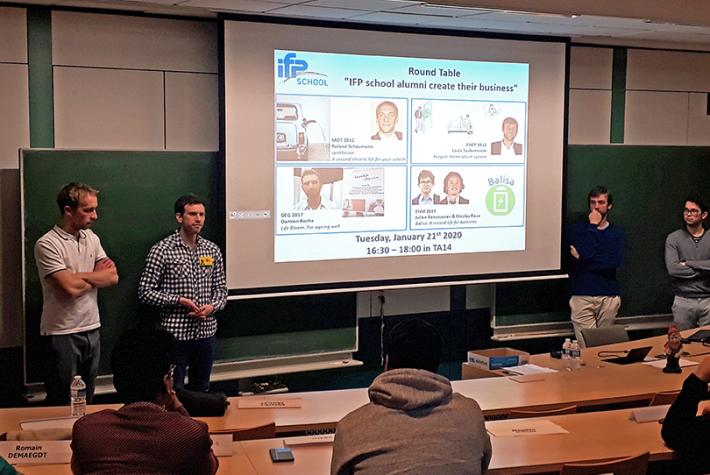 On 21 January 2020, five IFP School graduates shared their entrepreneurial experience during a round table, part of the "Innovation & Entrepreneurship" teaching unit (with approximately 25 students from the different programs).

Roland Schaumann (MOT 2012) presented Ian Motion, a company that converts old vehicles into electric cars.

At Keepen, Louis Toulemonde (ENEP 2012) is working on the development of new burglar alarm technology.

Damien Roche (DEG 2017) and his company Lifebloom, aim to help people with reduced mobility and dependent elderly people to walk again safely.

Last but not least, Nicolas Raux and Julien Bensoussan (ENM 2019), who recently graduated from the School, have launched Balisa, a new initiative to give batteries a second life.

If you are yourself an IFP School graduate and are also launching a new business project, please contact us so we can share your experience.