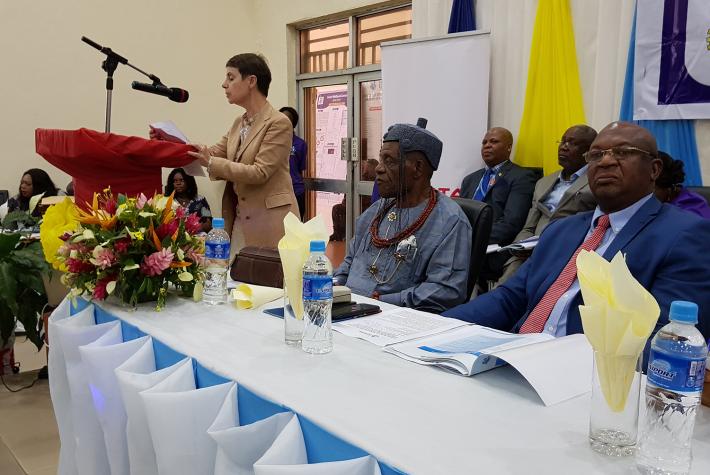 The graduation ceremony of the 16th class of the Master in Petroleum Engineering and Project Development took place on 21 November 2019 at the Institute of Petroleum Studies (IPS) in Port Harcourt, Nigeria.

The ceremony was attended by Ndowa Lale, Vice-Chancellor of the University of Port Harcourt, Abiodun Afolabi, Executive Director of Corporate Affairs Services Total E&P Nigeria Limited, Dulu Appah, Director of IPS, Frédérique Fournier, Director of the IFP School Center of Georesources and Energy, Rémi Mouchel, Director of Operations and Chairman of the Management Board of IFP Training and Francis Fusier, Program Coordinator.

It was an opportunity for the 20 students of this 16th class to celebrate the end of their studies with their families.

The Master in Petroleum Engineering and Project Development is one of IFP School's first off-site programs. Launched in 2003 in partnership with IFP Training, it is supported by Total and the Nigerian National Petroleum Corporation (NNPC). With this class, the School has reached a milestone: 1,000th off-site program graduates.