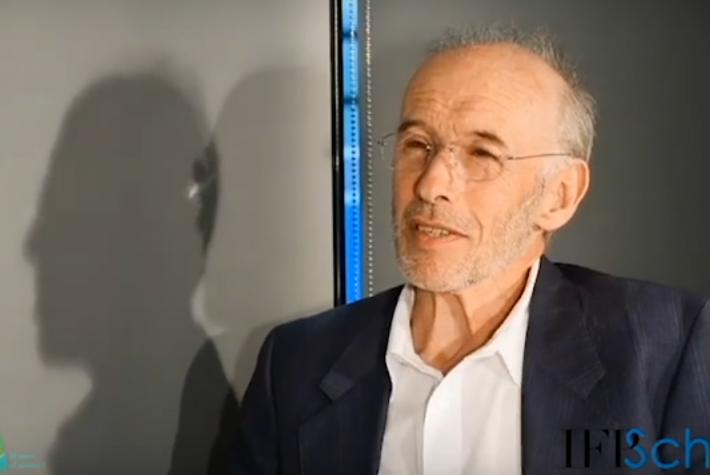 Four students from the Energy and Processes (ENEP) program organized a virtual conference on the topic of the Energies of Tomorrow on April 29th.

Julie Roude, Beining Wang, Kamilla Soares-Luz and François Bel partnered up with the new student association CO2 Ambitions and the SPE Student Chapter to offer IFP School students, phD students and alumni a quality conference.

Via Zoom, the team brought together 6 experts to exchange their views on energy and related issues that spark debate:
 
nuclear power (Jean-Luc Salanave, energy specialist);
solar energy (Daniel Lincot, scientific researcher at the CNRS);
carbon capture and storage (Dominique Copin, independant consultant);
biofuels (Alain Quignard, research engineer at IFPEN);
dihydrogen (Alain Le Duigou, research engineer at CEA);
the ethics of consumption (Yann Le Du, research engineer at CNRS).
The students designed an official Website for the event where they regularly uploded videos presenting the guests and their fields. In order to offer a lively debate, they also collected the participants' questions via an online form.

The debate sessions provided fruitful discussions. The conference lasted nearly 3 hours and registered more than 110 participants.
Photo: Interview with Jean-Luc Salanave, energy specialist