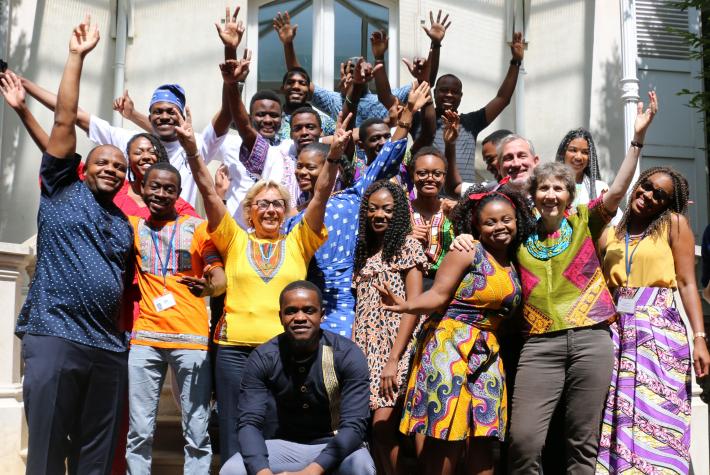 As a follow-up to World Africa Day, which marks the anniversary of the signing of the Organization of African Unity (OAU) agreements on May 25, 1963, our students celebrated Africa at IFP School on June 6.
The highlights of this day include: conference on employment opportunities in the energy sector in Africa, exchanges around culinary specialities, fashion show.
This day is an opportunity to recall the African continent's struggle of the entire for development and economic progress. In the multicultural context of IFP School, it is also an opportunity for students from African countries to share the continent's cultural richness with students from other backgrounds.
Photo: Christine Travers, Director of IFP School, and the school staff, alongside students in the colors of Africa.