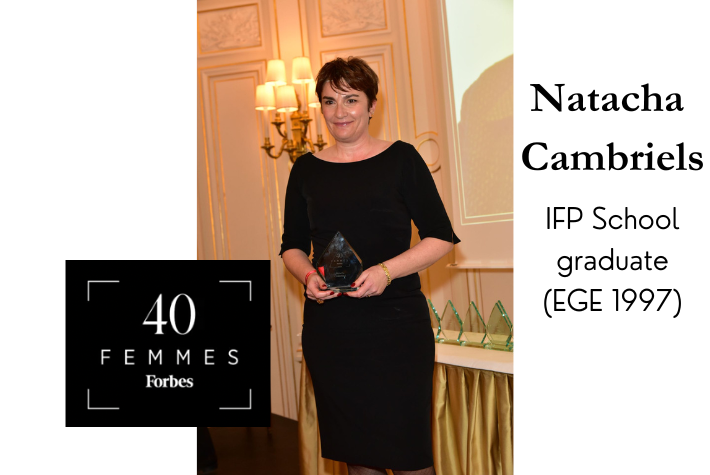 Natacha Cambriels, a graduate of IFP School (Business Economics and Management program, class of 1997) and President of Butagaz SAS, is one of Forbes France's 40 most influential women of 2022.

At the head of Butagaz SAS since 2021, Ms. Cambriels is also a member of the Executive Committee of the Butagaz Group, the Management Committee of Liquid Gas Europe and President of the France Gaz Liquides association.

Involved in the management of the CSR approach, Mrs. Cambriels is particularly attentive to the progress made by the teams in this field, whether it is a question of acting for people, the planet, ethics or sharing.

"I am very honored to have received this award, which highlights women from various sectors," she said following the award ceremony held in March.

"Congratulations and delighted to have met all my colleagues! (...) Proud to be able to represent the renewal and the will of the liquid gas sector to accompany the energy transition" she added.

The School congratulates her for this great honour.