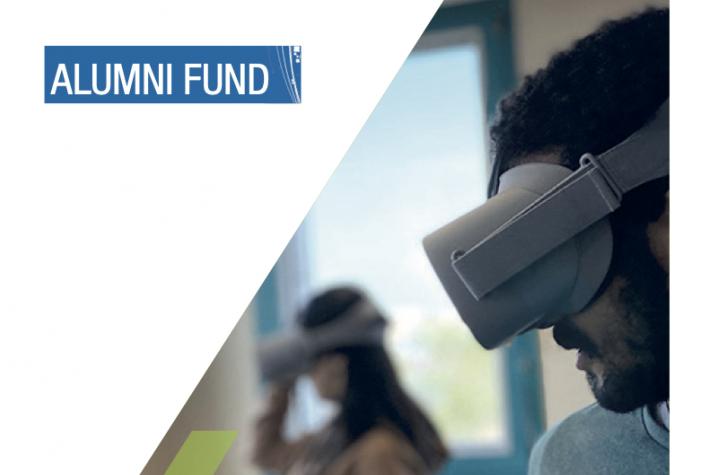 Since 2012, IFP School, in partnership with the Tuck Foundation, has been raising private funds from its graduates for its annual Alumni Fund.

The funds raised finance Excellence Scholarships and/or educational innovation projects.

This year, the School intends to continue supporting students and is calling on its network of graduates to help fund 2 Excellence Scholarships for the next class.

It also wishes to finance the acquisition of an Insta360 Pro 2 camera worth €5,000 to equip its future virtual reality room.

How to make a donation to the Alumni Fund?
 
By wire transfer to the Tuck Foundation's account, specifying the reference "AF + Last Name + First Name":
IBAN : FR76 3005 6009 3309 3300 0516 383
IBC: CCFRFRPP
Address: HSBC, 1 rue Danton 75006 Paris - France
 
By cheque payable to the Tuck Foundation, to be returned to the following address: Fondation Tuck, 1 et 4 avenue de Bois-Préau - 92852 Rueil-Malmaison Cedex-France
Tax benefits

If you reside in France, by making a donation to the Tuck Foundation for the benefit of the Alumni Fund before December 31st, 2020, you can benefit from a tax reduction of 66% of the amount of the donation (up to a limit of 20% of net taxable income).

For example: a donation of €100 is equivalent to €34 after tax reduction.

If you are subject to tax, you can deduct 75% of the amount of the donation from your real estate wealth tax. For example: a donation of €100 will cost you €25 after tax reduction.

Graduates, every donation counts! The year-end campaign is an opportunity for you to support the new generations of engineering students and your School.

For more information, contact us via alumni-ifpschool@ifp.fr.