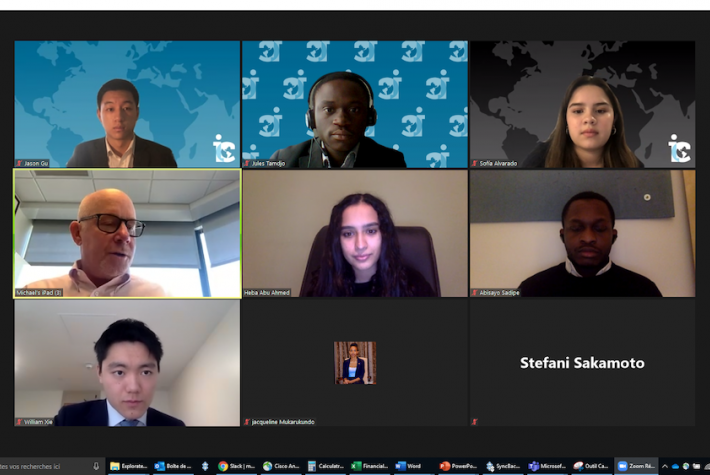 From November 18th to 24th, Jules Tamdjo, a Cameroonian apprentice enrolled in the Energy and Powertrains (MOT) program, was selected to attend the 46th edition of the International Conference, the feature event of Business Today.

Founded in 1968 and a part of the University of Princeton, this association aims to connect the best undergraduate students from around the world with the most influential business leaders.

This year, the International Conference was held online and its theme focused on "The decisive decade". It examined how businesses are increasingly incorporating corporate social responsibility.

Jules is one of the 150 participants selected from a pool of 1,000 international applicants.

"It was an incredible experience listening to inspiring leaders like Jane Fraser, CEO of Citi, Charles Lowrey Jr., CEO of Prudential Financial and Michael Seibel, CEO of Y Combinator, who shared their experience and valuable advice on leadership and entrepreneurship," notes Jules.

"I gathered precious information during seminars with leading executives and expanded my network while interacting with other attendees," he continues.

Passionate about entrepreneurship, Jules co-created AgriLife Venture in 2018, an initiative to produce tomatoes to address the shortage of this produce during the dry season in Cameroon.
In 2019, he co-launched Stan Capital, whose goal is to support projects in education and mobility. Jules has just created Skylon, a start-up company that aims to reduce school failure rates and inequalities in access to education in Cameroon.

IFP School would like to congratulate him for this recognition!