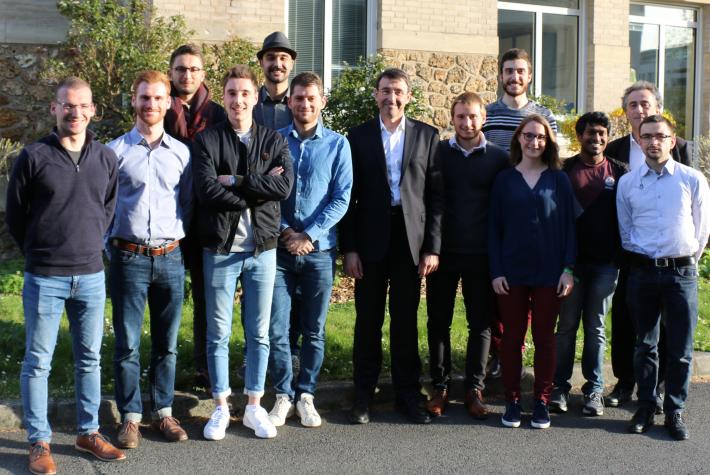 On April 17, IFP School welcomed Philippe Brunet, Senior Vice President, Powertrain and EV Engineering - Renault-Nissan-Mitsubishi Alliance, member of the Renault Group Executive Committee and former student of IFP School. He gave a conference entitled "The mobility revolution: drivers, technologies and perspectives".
The companies involved in this revolution must be agile in order to adapt to the different scenarios, with a major challenge in terms of developing new skills. Philippe Brunet addressed regulation, market inputs, technology maturity and of course the cost-value ratio, which determines the choice of technologies to be deployed. This point of view was highly anticipated, as the event was sold out with more than 100 participants!
On the left, Philippe Brunet and Pierre Duret* surrounded by students sponsored by the Renault Group (Renault, Renault Sport Cars, Renault Sport Racing).
* Director of the Centre for Powertrains and Sustainable Mobility at IFP School