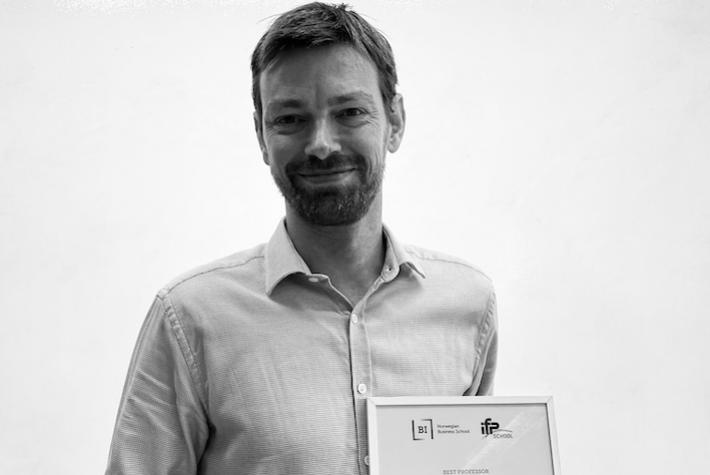 Sébastien Bianchi, Supervisor of the Energy and Markets program at IFP School's Economics and Management Center, has received the Best Professor Award from the students of the Executive Master of Management in Energy program class of 2022.

Delivered in partnership with the BI Norwegian Business School, this 18-month program is designed for professionals in the energy sector as well as for those who aspire to work in the industry.

"It was especially motivating to teach finance to this class and very interesting to participate in the class discussions. I know it can be complicated at times to get into the math, but I'm very happy that I was able to help everyone move forward on these topics. Thanks again, it's a surprise but I really appreciate it," said Sébastien.

Sébastien teaches during Module 4 of the Executive program, which takes place in the spring. He teaches a course on capital budgeting and leads a case study on a solar photovoltaic project in collaboration with Sidney Lambert-Lalitte, Supervisor of the Energy Technology Economics and Management program at IFP School.

Congratulations for this award Sébastien!