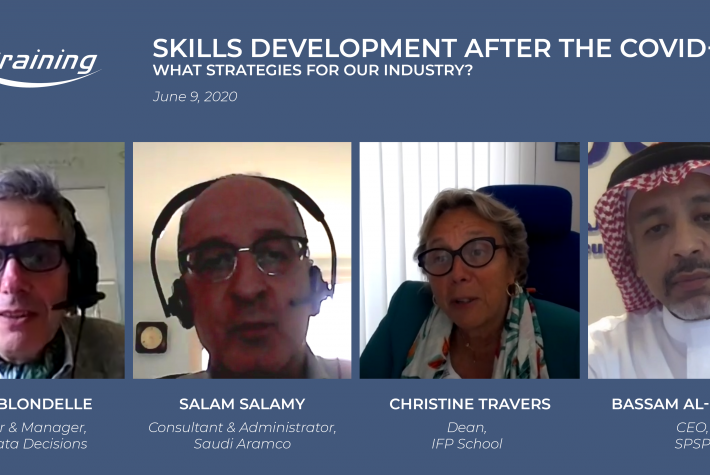 The Covid-19 outbreak has significantly affected activities in the energy sector. The current health situation has made it particularly difficult to train new talent.

IFP Training, a subsidiary of IFP Énergies nouvelles and a long-standing partner of IFP School, addressed the profound changes brought about by Covid-19 in the field of training during a webinar organized on 9 June via Zoom.

Moderated by Dr. Said Nachet, Director of the Paris International Oil Summit, this conference brought together four players of the field of training, including Christine Travers, Dean of IFP School:
 
Bassam Al-Bokhari, CEO of Saudi Petroleum Services Polytechnic (SPSP);
Salam P. Salamy, Head of Saudi Aramco's Upstream Professional Development Center;
Henri Blondelle, CEO of Agile Data Decisions.
On this occasion, the speakers highlighted the need for a complete restructure of training models, giving priority to distance learning and virtual reality.

Although digital technology is essential to adapt to the new health constraints, all the speakers stressed that nothing can replace the face-to-face experience offered during field training courses, for example.