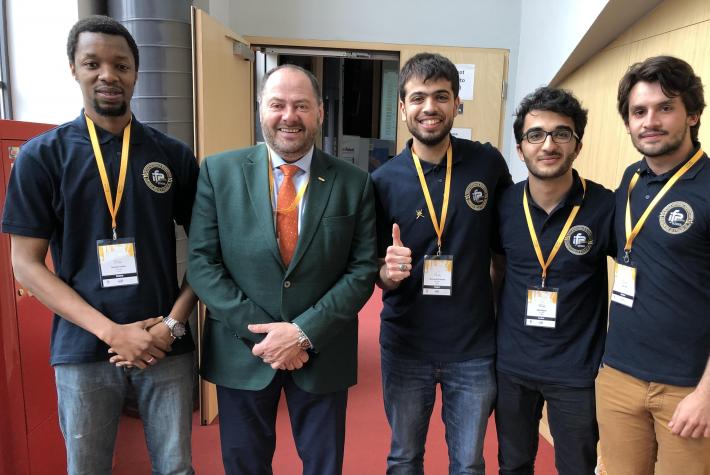 Our students excelled in the selection tests of the SPE Regional Petrobowl Qualifiers and Paper Contest Masters Division, for the Europe region, on April 10 and 11 in Krakow (Poland).
Out of the 18 participating teams from the most prestigious universities and European schools, only 3 were selected. The IFP School team has qualified for the PetroBowl Championship final, which will see the top 32 teams from around the world compete at the SPE Annual Technical Conference and Exhibition (ATCE) in Calgary, Canada, on September 30.
The PetroBowl competition challenges teams from the SPE's student sections in a series of speed tests on technical and general issues related to the oil and gas industry. The final is held each year between the qualified teams in each of the 6 regional competitions.
Congratulations to our talented students: Akif Hajiyev, Ebio Vitor, Ibrahim Tahiru and Mohamed Al Balushi!