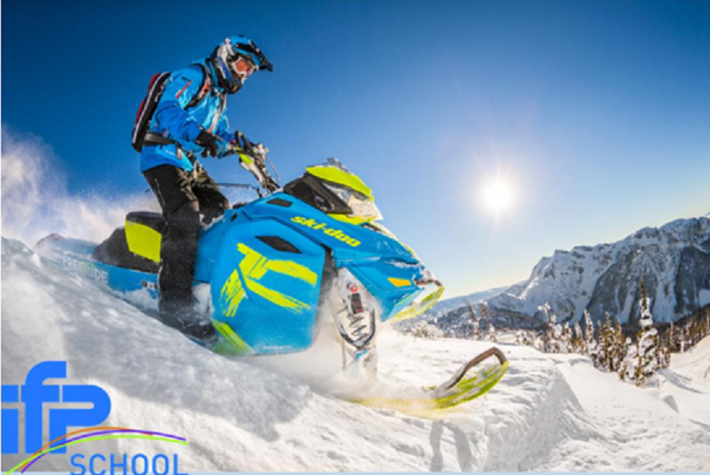 In conjunction with its Powertrain and Sustainable Mobility training courses, IFP School organized on February 15 at its campus in Rueil-Malmaison (near Paris), a conference on two-stroke direct injection engines for companies specializing in this field (manufacturers, suppliers, engineering companies).
Organized with a team of motivated students from the school, this event brought together 80 professionals and 30 students from 14 different countries: a great success that confirms the automotive world's interest in two-stroke engines!
After 4 technical sessions and informal exchanges with speakers to take stock of R&D advances in this field, three  presentations received particular attention from the participants:
- a new technology from Achates Power for automotive, heavy-duty and stationary applications, which claims fuel economy improvement of between 30% and 50%.
- the BRP-Rotax snowmobile engine. It produces 165 hp with optimised fuel efficiency and incredibly low response time.
- IFP School's student project which promotes the use of a 2-stroke gasoline direct injection engine as a range extender for electric vehicles. Lightweight, compact and compliant with future anti-pollution standards!
To download the opening presentation of the conference.
For more information on this conference and our training courses, please contact Pierre Duret, Director Powertrains and Sustainable Mobility.