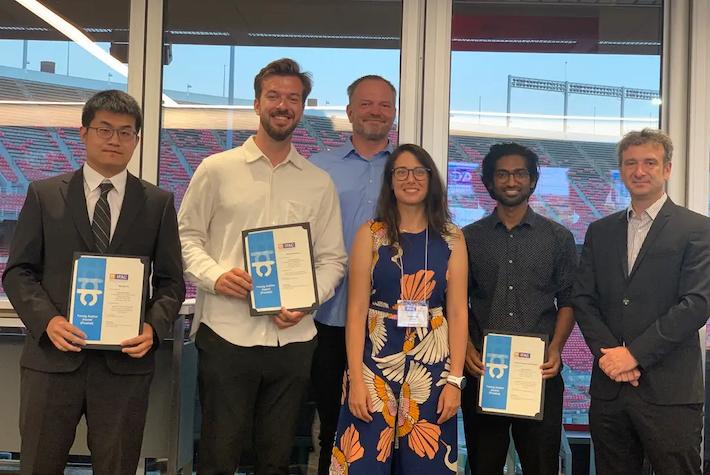 Vinith Kumar Lakshmanan, an IFP School doctoral student in the ECAV Chair program, was voted best young author at the 10th International Federation of Automatic Control Conference on Advances in Automotive Control, held August 28-31 at Ohio State University.

Vinith, who was competing with 30 other doctoral students, received the award for his paper entitled: "Cooperative Control in Eco-Driving of Electric Connected and Autonomous Vehicles in an Un-Signalized Urban Intersection".

"Congratulations to Vinith for this international distinction which reflects his scientific qualities and rigor and contributes to the reputation of IFP Energies nouvelles and IFP School. This nomination also highlights the research progress of the ECAV Chair," says Ouafae El Ganaoui-Mourlan.

The latter also attended the conference and took the opportunity to present the work carried out by the ECAV Chair. Invited by Giorgio Rizzoni, Director of the Center for Automotive Research at Ohio State University, Ouafae also participated in a roundtable discussion with industry experts on the theme of education.

The School congratulates Vinith on this great award!