The class of 2020 kicked off its academic year on 2 September 2019. 301 new students joined the School's engineering programs, a 2.4% increase over the previous year.
Of these, 70 enrolled on upstream programs, 78 on downstream programs, 88 on programs related to powertrains and sustainable mobility, and 65 on programs covering energy economics and management.
A new feature this academic year was the launch of the Petroleum Projects and Offshore Technology (PPOT) master's program. This joint IFP School and National University of Singapore (NUS) program began in August with 9 students.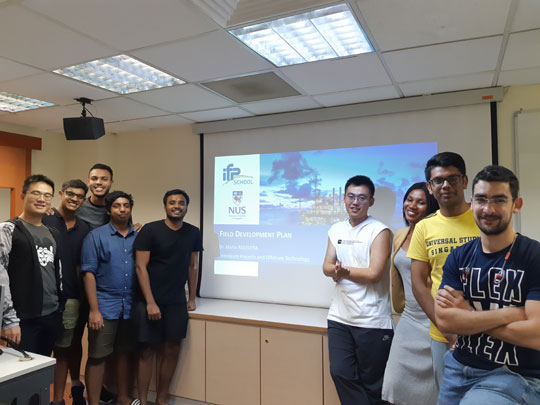 Diversity in the spotlight
This year, the School is hosting 144 international students from 45 countries.
The 4 countries with the biggest contingent are Nigeria, Spain, Brazil and Morocco, with 10 students or more each. 
For its part, France has 157 students at the School, up 12% compared to last year. 
Moreover, 64 French engineering schools and universities are represented in the class of 2020. The three most represented engineering schools are ENSIACET, CPE Lyon and ENSCP, each with 10 or more students accepted. 
Finally, 25% of the class of 2020 are women, compared with 21% last year.
Student industrial support
IFP School's applied courses are organized around strong ties with industry. This year, 260 students have been granted this kind of industrial support. 
This type of support comes in three forms: sponsorship via scholarship grants from the Fondation Tuck by companies, apprenticeships for courses alternating between study at the School and in-company periods, and secondment, for professionals already active in industry who join the School for a training program leading to a qualification.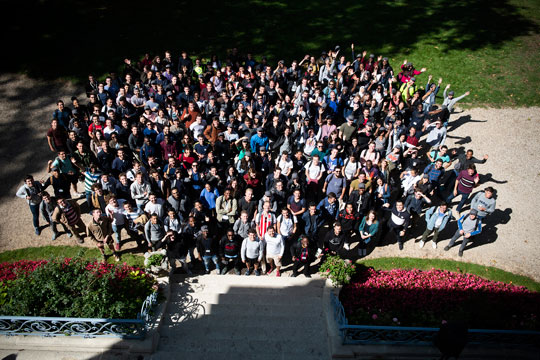 This year, more than 50 companies are providing support to students, apprentices and/or seconded professionals. Six of them are supporting 10 or more students: Total, Renault, ExxonMobil, TechnipFMC, PSA and Axens.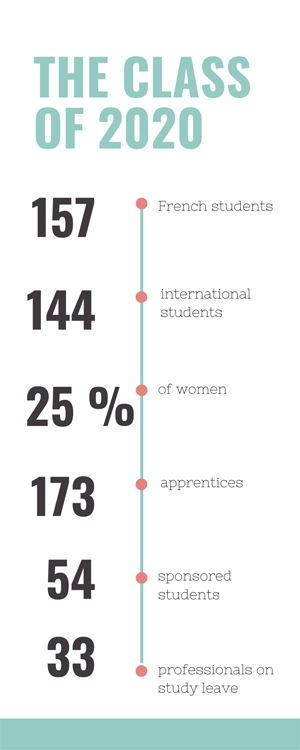 The class of 2020 also includes students enrolled on research-oriented master's programs and specialized master's® programs.
IFP School offers three research-oriented master's programs. This year, there are 11 students enrolled on the "Catalysis and Processes" program while 19 students have enrolled on the "Electrification of Automotive Propulsion" program. The "Environmental Economics, Sustainable Development and Energy" program has the biggest intake, with 53 students enrolled.
As far as the specialized master's® are concerned, the 4th session of the Petroleum Data Management program has an intake of 20 students. The new student intake on the "Combustion, Electric and Hybrid Powertrains" specialized master's® program began their course in January 2019. There are 35 students enrolled in the program, of whom 8 have selected the "Combustion-Hybrid" option and 27 the "Hybrid-Electric" option. The latter option has proved highly successful with the sector's industrial players.

Article author: Meyling Siu