IFP School has five Alumni Clubs internationally that are run by volunteer alumni.

Open to all graduates of the School, the mission of these clubs is to foster contacts and exchange between former students of IFP School through convivial events (meals, after-work get-togethers, etc.) or professional events (lectures, conferences, meetings with the staff of IFP School, etc.).

"The School has a network of 15,000 graduates spread across the world" points out Amel Lassel, Coordinator of Alumni Relations at IFP School. "These clubs keep our network lively and forge ties within our community."
The Alumni Clubs, country by country
The Club in Belgium: This is the youngest of the IFP School Alumni Clubs. It is led by Robin Chatel and Paul Lietard, both of whom are graduates from the Petroleum Economics and Management program (having graduated respectively in 2019 and in 2016).

The Club in Switzerland: The club organizes a get-together on the first Monday of the month, often in the form of lunches or of week-ends. Pierre Becard (who graduated in 1985 from the "ECO" program) is in charge of it.

The Club in Mexico: José Rafael García, who graduated from the Petroleum Economics and Management program (Class of 2010), is in charge of this club.

The Club in Russia: Set up in 2017, this club has 350 former students, including 128 active members. It is managed by Gaik Oganian, who graduated from the "Refining, Moscow, Russia" off-site master's program (in 2015).

"We are spread across the whole country, and so we often communicate by WhatsApp", Gaik explains. "We discuss professional topics and entrepreneurial projects. We share job opportunities and even our hobbies. We are glad to meet and support new graduates from IFP School!"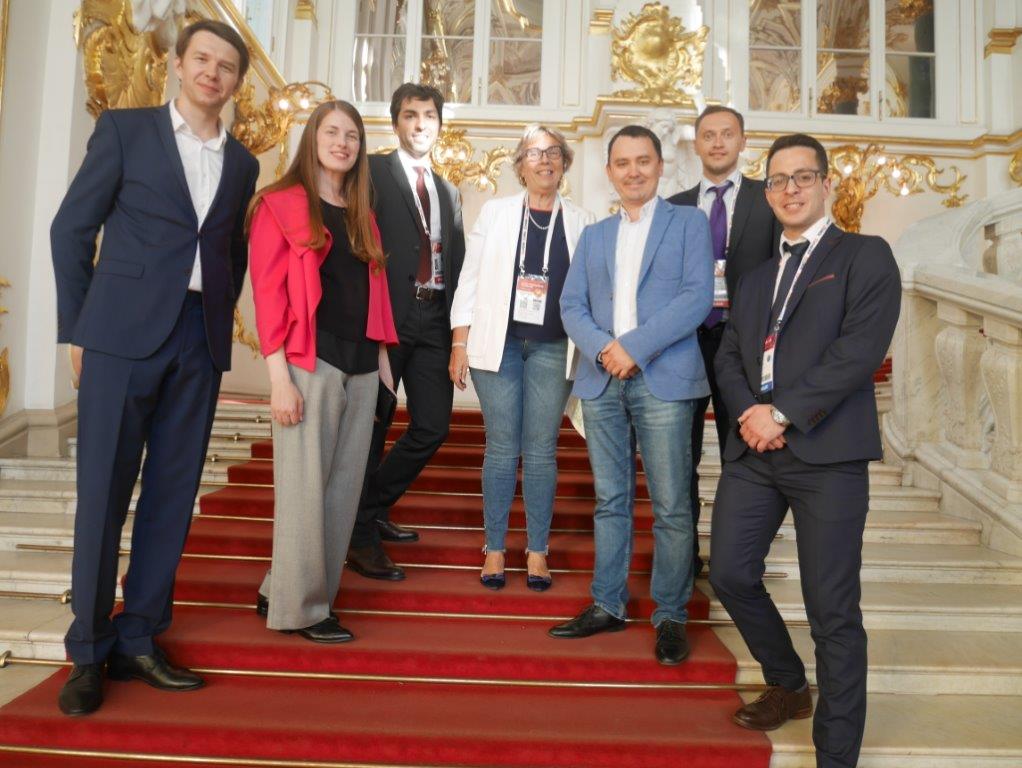 The Club in China: In China, networking has such an important place in society that a special term designates its various dynamics: "guanxi". Wenxia Chen, who graduated from the Powertrain Engineering program (in 2014), is the ambassador of IFP School guanxi in China.

She leads a network of 62 former students living in Shanghai. The members of the club communicate mainly through the Chinese social network WeChat and meet once a year to share a meal together.

Two other clubs are soon to be created: one in Lyon, France, and the other in Luanda, Angola. The ambassador of the latter club will be Bruno Van-Dunem (DEG, 2008).

"I would urge all our former students to discover our Alumni Clubs, in particular our new graduates who are just starting out on their careers abroad. These clubs can help them build up invaluable relational capital!" emphasizes Maria Aguilera, Head of international development at IFP School.

The School would like to thank all of its ambassadors, who contribute to spreading its influence and recognition through their dynamism and commitment.

If you wish to take advantage of this diversified network by joining one of these clubs and/or by setting one up in your country of residence, please contact Amel Lassel, Coordinator of Alumni Relations.


Author of the article: Meyling Siu