IFP School has launched its new MOOC "Energy Transition: Innovation Towards a Low-Carbon Future" which begins on March 18. Jean-Pierre Deflandre, project manager, tells us more about this new free and certifying online training course supported by Total Foundation and Tuck Foundation.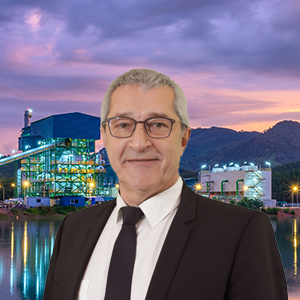 Why a new MOOC after the success of the previous one on the Oil and Gas chain?
IFP School's various master programs are evolving to better prepare students to take part in the energy transition once they begin to work for their future employers. This new MOOC fully embodies this transformation, as does the the latest one to date entitled " Tomorrow's Mobility: Sustainable Technologies for the Automotive Industry."
What are the strategic goals of this new MOOC?
This MOOC is a huge educational challenge because it covers a wide range of subjects. Of course, it does not cover all aspects of energy transition nor mitigation and adaptation measures to global warming. Our main goal is to raise awareness among students and young professionals about the energy issues and technical challenges they will face in order to contribute to a more sustainable world.
How do these goals translate into content?
In line with IFP School's training programs, we advocate for a sustainable energy mix based on the development of renewable energies and the rise of gas, combined with increased energy efficiency and a significant reduction in anthropogenic CO2 emissions. The aim is to move from the New Policies Scenario (NPS) to the Sustainable Development Scenario (SDS or 2°C of the Paris Agreement).
Where do you stand on energy transition?
To be sustainable and limit global warming and its effects, our society must evolve and innovate in all areas. A voluntary attitude already adopted by our students who intend to be actors of the energy transition and compose a viable mix with all energies, in order to satisfy the strong demand at the global level!
 
For more information
Consult the program of the MOOC Energy Transition and register.
Read Futura's article (in French) on IFP School's MOOC pedagogy.
About Jean-Pierre Deflandre
Jean-Pierre is a teacher-researcher, professor at IFP School in the field of Georesources and energy. He teaches and coordinates courses on carbon capture and geological storage and non-conventional hydrocarbons for various IFP School master programs. Jean-Pierre also works as a part-time lecturer at Centrale-Supélec and ENS Paris-Saclay on CO2 capture and storage issues.