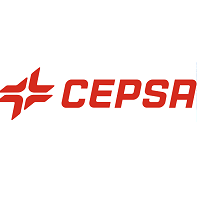 CEPSA or Compañía Española de Petróleos S.A.U., founded in 1929, was the first private Spanish oil company. Its headquarters are located in Madrid.
In November 2006, the company was held 48.83% by Total of France and 30.55% by BSCH (Banco Santander Central Hispano), then 9.54% by International Petroleum Investment Company and 5% by Union Fenosa. The balance is considered to be floating.
In 2011, IPIC launches a takeover bid for Cepsa and buys back 48% of Total for more than €3 billion.
Previously located exclusively in the Iberian Peninsula (Spain, Portugal, Andorra and Gibraltar), the company is now expanding into neighbouring Morocco.