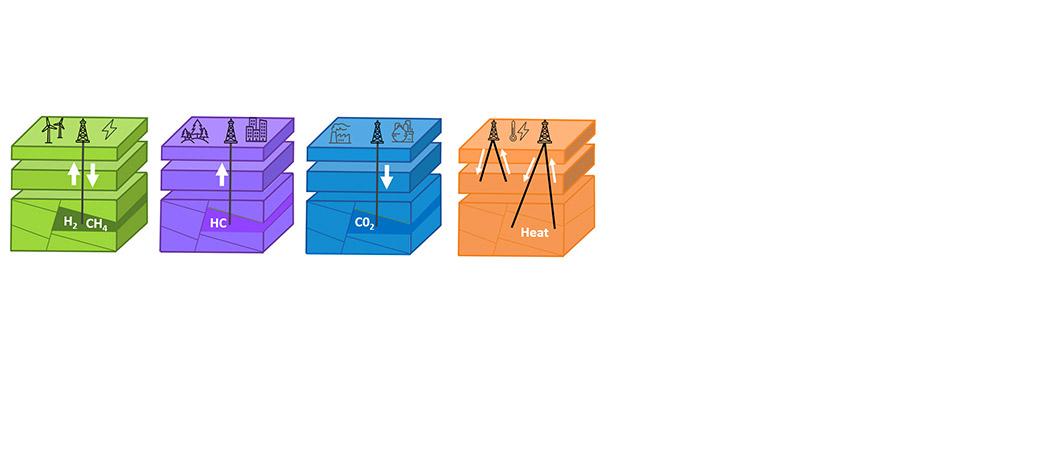 In brief

Presentation

Want to work in the field of natural resources? Our Petroleum Geosciences / Reservoir Geoscience and Engineering programs offer cutting-edge training, combining fundamental courses and practical work on multidisciplinary industrial case studies. As soon as you graduate, you'll be up and running straight away, contributing to the energy transition by using your skills in Geosciences and Reservoir Engineering to exploit the subsurface for gas storage or geological sequestration of CO2, to identify new geothermal projects and to optimize the exploitation of hydrocarbon fields. A single course for a multitude of job opportunities: don't wait any longer, join us today!

The key points of the program

Career prospects for graduates

75%

Multi-energy companies

10%

Services and Engineering companies

10%

% of jobs directly related to NTE across all employment sectors
Program & planning

These programs, taught exclusively in English, cover a range of topics. The core courses will give you a good grounding in the different disciplines of geosciences and reservoir engineering. Later, you can choose specific courses to specialize or broaden your technical skills.

 



Planning

The two examples of schedules shown below correspond to the most frequently encountered cases for students in these programs:

16-month continuous program for students with a 4- or 5-year degree,
16-month program alternating school/company  for students with a 5-year engineering degree

 


There are other possible cases for students enrolled in Petroleum Geosciences program, such as:

22-month alternating school/company program for students in their penultimate year of a major European school or university having signed a double-degree agreement with IFP School
Career opportunities

Exploration geoscientists: they implement the techniques and tools needed to acquire and interpret data in order to evaluate basins and identify new resources. They can also be involved in the geological monitoring of drilling operations and geophysical aspects of data acquisition.
 
Reservoir geoscientists: they interpret and integrate all available data to characterize the reservoir's architecture and properties. They equally evaluate its potential and contribute to future developments.
 
Reservoir engineers: study the production potential of reservoirs and the technical means to be implemented to optimize recovery rates.
 
Reservoir managers:  rely on the use of technological, human and financial resources, while minimizing capital investment and operating expenses to achieve the maximum possible economic recovery of a reservoir in a sustainable and environmentally friendly manner.
 
Geodata scientists
Funding & sponsorships

Typical class profile

Most of the students are supported by companies that finance their living expenses during the academic period and contribute towards their tuition.

Applications for admission to IFP School and for financial support must be made concurrently. The search for financial support is a process that takes time (unsolicited requests made to companies, interviews with HR managers and operational staff, etc.).

Funding

IFP School's partner companies offer sponsorship for all training programs. Apprenticeships are also available for students enrolled in the Petroleum Geosciences program.

Main sponsors

Supporting companies include national and international energy companies, engineering and service companies of the energy sector, consulting companies, international institutions as well as geothermal and underground storage companies.
candidature